EDITORS NOTE:
For almost twenty years, the "DOG OF THE MONTH" was one of The Zephyr's most popular regular features. When the print version ended, so did the dogs, but now we've been thinking it's time for a Renaissance of sorts, with one notable change.
Previously, we limited our nominees to canines, but we feel that in 2018 it's time for more species diversity. Also we fear accusations of prejudice and bigotry if it appears we are favoring one species over another. Species discrimination cannot and will not be tolerated here at The Zephyr.
Therefore we open the competition to ALL animals that are "bone" fide pets or masters of the humans with whom they reside. Please send all entries to us here at The Zephyr:
You must include photographs of the nominee (photos of the human are optional) along with a short bio and the reasons why you think your animal deserves recognition.
However, please note that the winning entry will still be awarded "DOG OF THE MONTH" status for historical and sentimental reasons…
Roger!
Submitted by Sara Thielen…
Roger was adopted in June of 2012 from the Humane Society of the Black Hills in Rapid City, South Dakota.  We had been visiting the Humane Society every few weeks at that point ("just to look") and then one Thursday afternoon, in the very last cage, in the very last row, we spotted the perfect dog: a super scruffy, kind of goofy-looking muppet with the most beautiful brown eyes .  Randomly assigned the name of "Dale" by whomever had done his intake paperwork, he had arrived at the pound as a stray and as such, his temperament, breed, and age were complete unknowns.  If there was ever a case of love at first sight, "Dale" was it.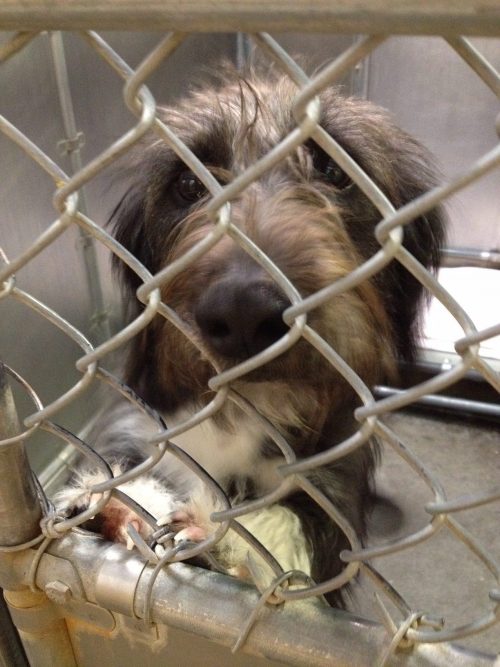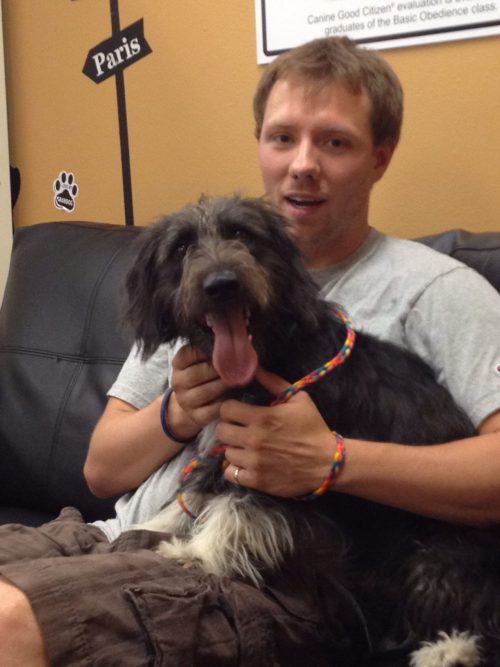 Nearly six years later, our love for "Dale" is as strong as ever.  Renamed after our favorite tennis player, Roger has since become an integral member of our family.  He traveled cross country with us as we moved from South Dakota to Kentucky and later, Minnesota.  He mingled with our wedding guests during cocktail hour as we celebrated becoming husband and wife.  He was the first to greet us as we arrived home from the hospital, newborn baby in tow.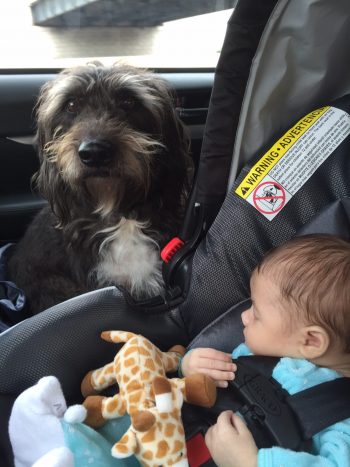 A true people person (dog?), Roger loves attention and could spend all day snuggled next to anyone willing to rub his belly.  He lives for long walks around the neighborhood (sniffing absolutely everything in his path) and is probably on a first name basis with more neighbors than we are.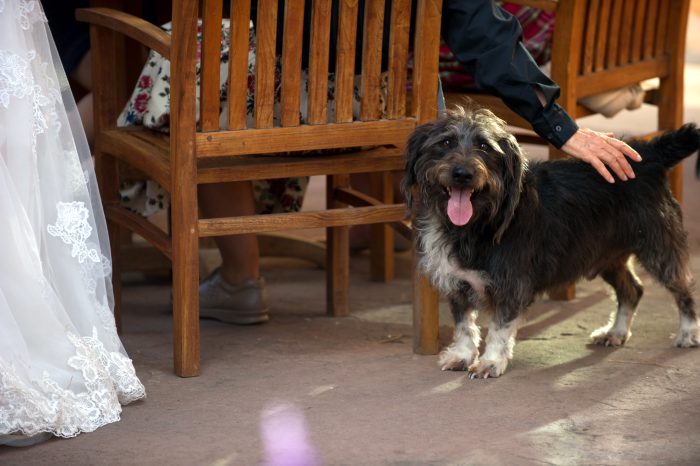 Roger spends most of his days snoozing in various spots throughout the house (his favorite being a couch with views of both the front door and backyard).  He is an excellent watch dog and when he isn't sleeping (or trolling for belly rubs), can be found patrolling the house to make sure everything is as it should be.
And as much as we enjoyed telling others that Roger was a muppet hound, we finally succumbed to getting him a DNA test this past year.  Turns out the recipe for a perfect dog is equal parts basset hound and miniature schnauzer with a dash of border collie (and a couple of secret ingredients).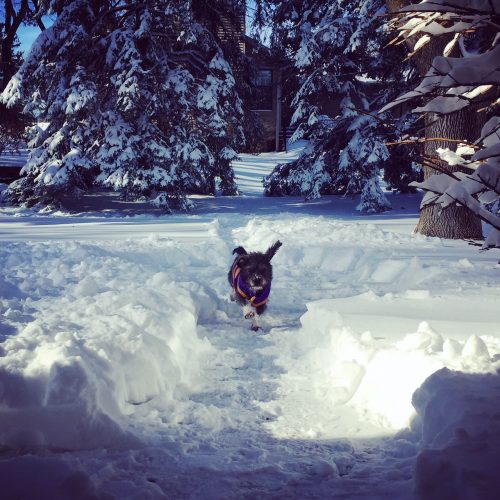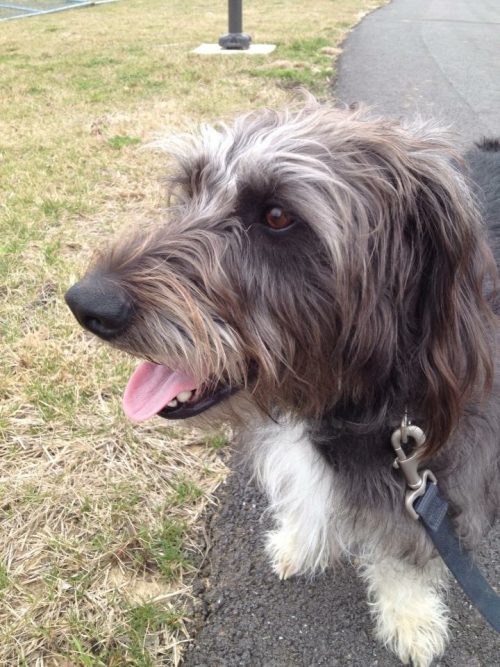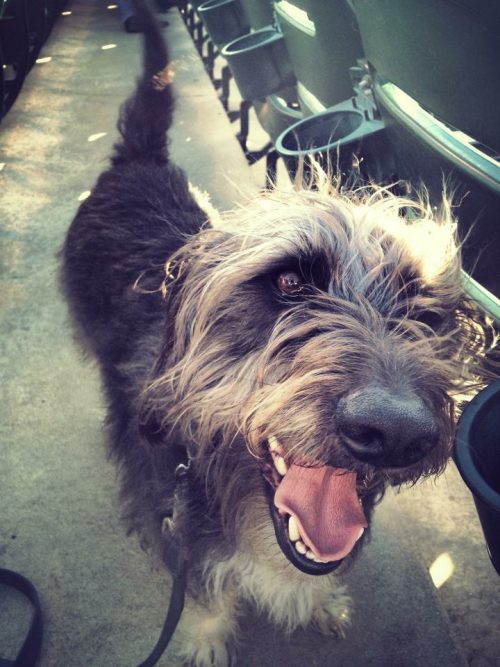 The Thielen Family–Sara, Troy, Sylvia and Roger–live in Minnesota. Text and photos courtesy of Sara Thielen.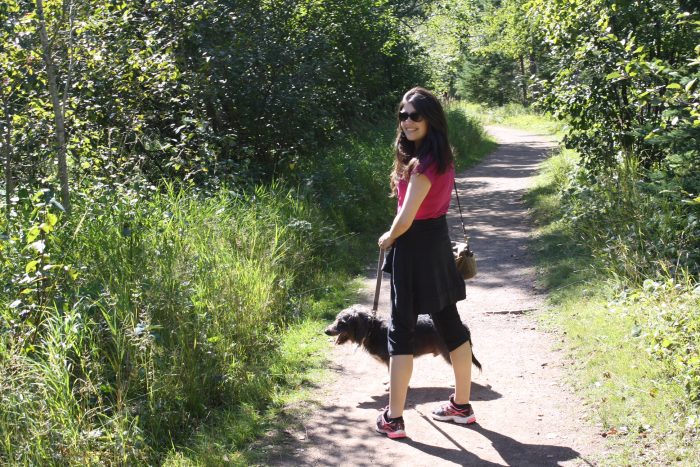 DOES YOUR DOG…OR CAT…OR TURTLE
OR HAMSTER…OR…HAVE WHAT IT TAKES
TO BE:
'DOG OF THE MONTH?'
Send us your pictures and your stories
to: cczephyr@gmail.com