For 30 years, I've been cartooning Zephyr readers' great faces and some of them are featured more prominently on another post in this anniversary issue. Many of them were from Moab and Grand County but many more extended beyond Southeast Utah, to other parts of the West, the United States and onward to distant lands. And I've thrown in a celebrity from time to time, just for the hell of it.
This selection represents a fraction of the 'toons' I've doodled over the last 30 years. See if you can spot a familiar face….JS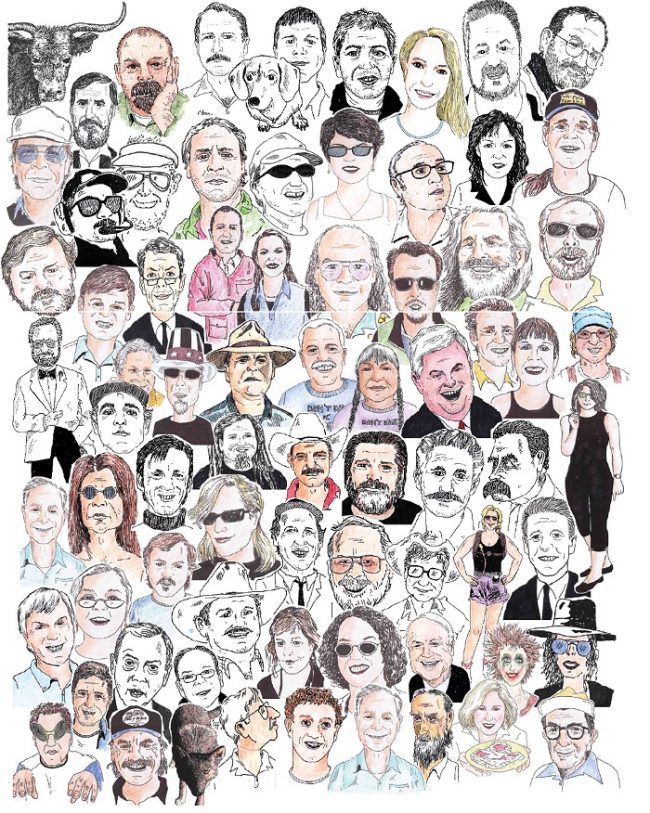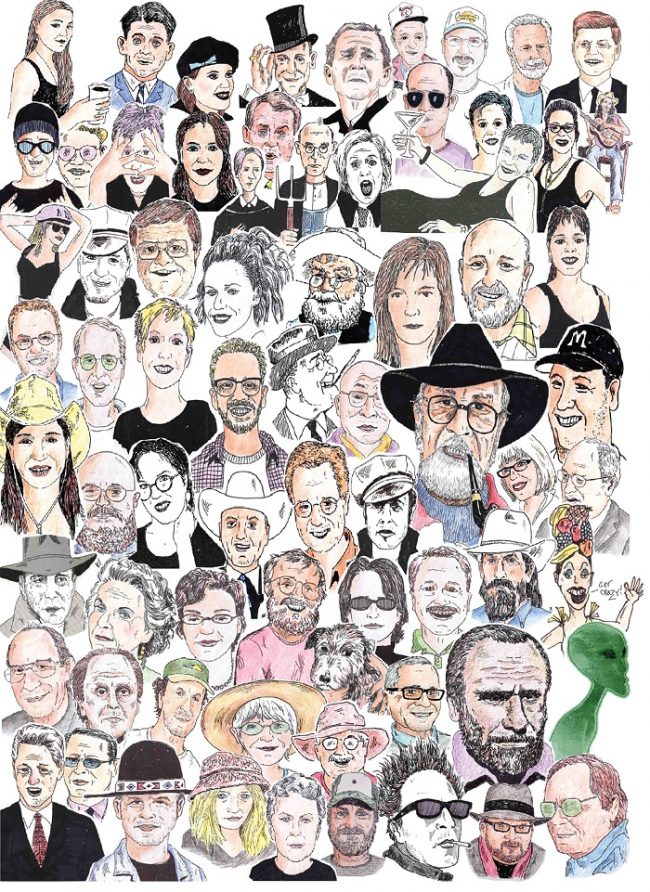 To comment, scroll to the bottom of the page.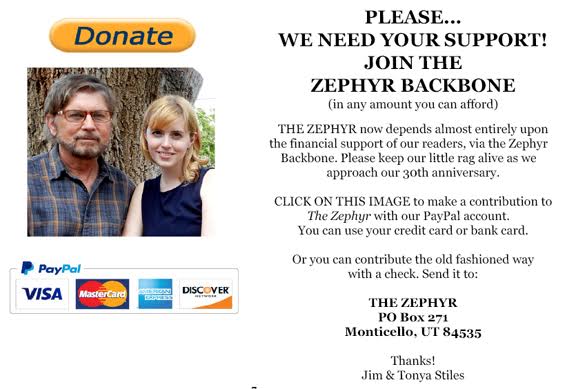 Don't forget about the Zephyr ads! All links are hot!