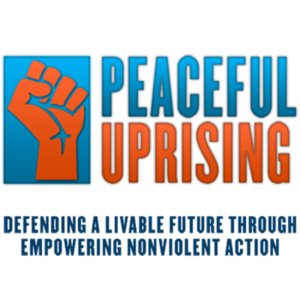 Peaceful Uprising is a grassroots environmental group based in Utah that was founded by activists Tim DeChristopher and Ashley Anderson. DeChristopher received world-wide media attention when he disrupted a federal BLM oil and gas lease auction in December 2008. DeChristopher, along with others, had come to protest the auction, believing the scenic lands in the canyon country of Utah should not be sacrificed for oil and gas exploitation and the severe impacts associated with it. He regarded his own action as a gesture of civil disobedience.
The BLM didn't see it that way. He was charged with violating the Federal Onshore Oil and Gas Leasing Reform Act and making false statements. DeChristopher was convicted and and on July 26, 20011 he was sentenced to two years in prison. He is now serving out his sentence at a federal correctional facility in Colorado.
DeChristopher was hailed by many in the environmental community for his actions. He was immediately embraced by advocates of climate change and, before he went to prison, became an active and eloquent spokesperson for the cause. Rolling Stone noted, "DeChristopher's reward…has been a rapid rise to folk-hero status." He continues to receive praise, recognition and support from around the world.
PeaceUp continues in DeChristopher's absence. Peaceful Uprising's goal, according to its facebook page is "to defend a livable future through empowering nonviolent action, while creating the healthy and just world we want to see." PeaceUp lays down its mission on it web site:
"WE are committed to defending a livable future through empowering nonviolent action. WE seek to change the institutional and social status quo at the root of the climate crisis, and move toward a just and healthy world. By pushing the reality of the climate crisis to the forefront of the public forum, WE will secure the attention and inspire the revolution the climate crisis requires."
PeaceUp's core principles are simple and straightforward. Among those principles: "We are connected to something much greater than ourselves, which has an incredible power to change the world….We are steadfast in our commitment to the truth…Protecting Peaceful Uprising as an institution will never take precedent over our commitment to the fight for a healthy and just world…."
PeaceUp has recently coordinated with other activist groups across the country to protest an organization called the American Legislative Exchange Council (ALEC) and posted a story is called "ALEC is Fracking up our Democracy."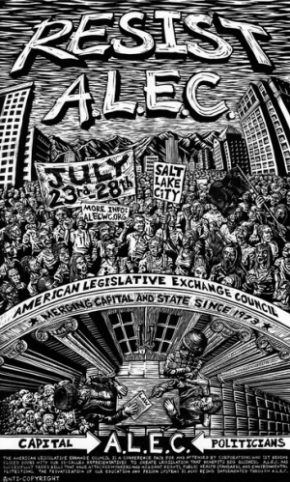 In part, PeaceUp wrote:
"ALEC produces model legislation written by corporations and major industry lobby groups, then dishes out these bills to legislators from around the country. Its annual meeting is coming up in the last week of July, and you can bet ALEC has some new tricks up its sleeve…."ALEC doesn't only influence environmental policy, of course—it successfully pushes laws that suppress voter turnout, encourage racial profiling, and bust unions, just to name a few of ALEC's favorite causes. But ALEC has done a tremendous amount of environmental harm with its dozens of anti-environmental bills…."ALEC's Energy, Environment, and Agriculture Task Force—funded by groups as innocuous and environmentally concerned as ExxonMobil and the American Petroleum Institute, and co-chaired by American Gas Association—thwarts citizens' democratic right to protect their health and environment."
The Center for Media and Democracy is calling for corporations to withdraw from ALEC. It recently posted:
"Why are major corporations risking their reputation by cozying up behind closed doors with the Koch Brothers and Big Tobacco to manipulate state laws throughout the country? The Center for Media and Democracy has uncovered that smoke-filled back room where Fortune 500 firms and right-wing politicians craft the bills that undermine our wages, our legal rights, our voting rights, and our democracy – and it is called ALEC.
"We are sending letters to the corporate leadership of the American Legislative Exchange Council (Bayer, Pfizer, GlaxoSmithKline, Wal-Mart, Kraft, Coca-Cola, State Farm, Johnson and Johnson, AT&T, Koch, Altria/Phillip Morris USA, Reynolds Tobacco, Centerpoint 360, American Bail Coalition, Diageo, Energy Future Holdings, Exxon Mobile, Intuit, Peabody Energy, PhRMA, Reed Elsevier, Salt River Project, UPS) to demand that they withdraw their membership from ALEC and do what's right for our democracy."
As of July 25, 2012, media reports indicate that Coca-Cola Co, Kraft Foods Inc, McDonald's Corp, Procter & Gamble Co and the Bill and Melinda Gates Foundation have withdrawn from ALEC. This week members of ALEC are gathering in Salt Lake City for their 39th annual conference and protesters from around the country are gathering to express their concern.
But here's how complicated the 'ALEC Issue" can be. Note that one of ALEC's members is Energy Future Holdings, based in Texas. According to The Global Energy Monitor, "EFH is a member of the American Legislative Exchange Council (ALEC). Sano Blocker, an EFH lobbyist and Senior Vice President of Public Affairs, represents EFH on ALEC's corporate board as of 2011." The latest update from the Center for Media and Democracy (as of 7/26/12) states that EFH has not withdrawn from ALEC.
EFH is owned in part by TPG Capital, a massive venture capital company whose founding partner is David Bonderman. Bonderman's personal wealth is estimated at $2 billion. TPG is heavily invested in resource extraction around the world.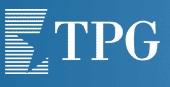 On February 29, 2012, "Occupy Dallas #F29–Shut Down the Corporations..National Day of Action" protested in front of Energy Future Holdings' main office in Dallas, Texas. On its Facebook page, one comment read: "How about a sign that says, 'Energy Future Holding" are Kochsuckers…just a thought. LOL…but seriously.' Yet the Koch Brothers, known for their conservative views and affiliation with the Republican Party, have nothing to do with EFH. Bonderman usually aligns himself with the Democratic Party.
Bonderman is also regarded by many within the mainstream environmental movement as one of America's most influential conservationists. He donates millions of dollars to "green" groups; The Salt Lake Tribune calls him "a major financier of the Southern Utah Wilderness Alliance." And he sits on the boards of several environmental organizations, including the Wilderness Society and the Grand Canyon Trust (GCT). In addition to Bonderman, the Trust boasts a substantial number of bankers, venture capitalists and financiers on its board.
And recently, GCT's executive director, Bill Hedden paid tribute to Peaceful Uprising. In an April 22 speech, he said: "The title of my talk, 'A Just and Healthy Future for the 100%' comes from the Salt Lake climate action group Peaceful Uprising and exemplifies the inclusive, all for one and one for all, approach of people who know there might not be enough lifeboats." PeaceUp called Hedden's speech "stirring" and posted it on their web site.
To summarize, PeaceUP opposes ALEC, but ALEC is supported by Energy Future Holdings that is owned by TPG Capital, whose boss is David Bonderman, who gives enormous amounts of money to the Grand Canyon Trust, who has aligned itself with the goals and mission of Peaceful Uprising.
How does PeaceUp feel about the relationship, directly or by association, between mainstream environmental groups and Bonderman, TPG, EFH and ALEC? Can it still support 'green' groups that receive funding, directly or indirectly, from corporations like Energy Future Holdings? It was Tim DeChristopher himself who told Climate Connections in 2011, "I think the problem is that we have too many rich people in the leadership of the environmental movement, who have benefited from the status quo. It is hard to change the world when you have little personal investment in changing it."
In Peaceful Uprising's "steadfast commitment to the truth," some hard ones need to be acknowledged and confronted.
EDITOR'S NOTE: Three of Peaceful Uprising's leaders, Ashley Anderson, Julianne Waters and Henia Belalia were asked to comment, via email, on the information in this story but did not reply…JS
Jim Stiles is Founding Publisher and Senior Editor of the Canyon Country Zephyr.
To comment, scroll to the bottom of the page.
Zephyr Policy: REAL NAMES ONLY on Comments!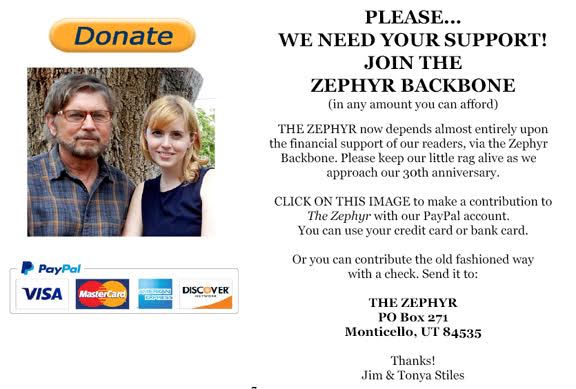 Don't forget the Zephyr ads! All links are hot!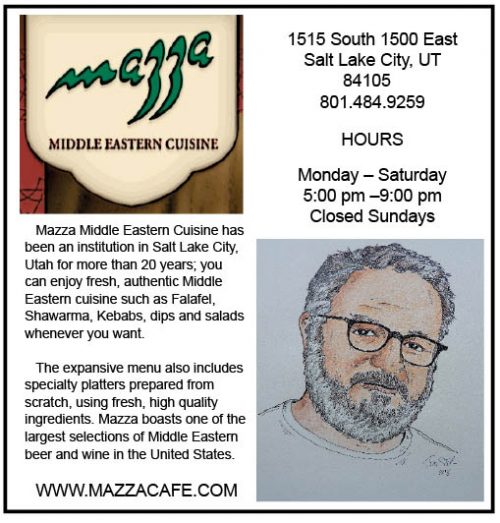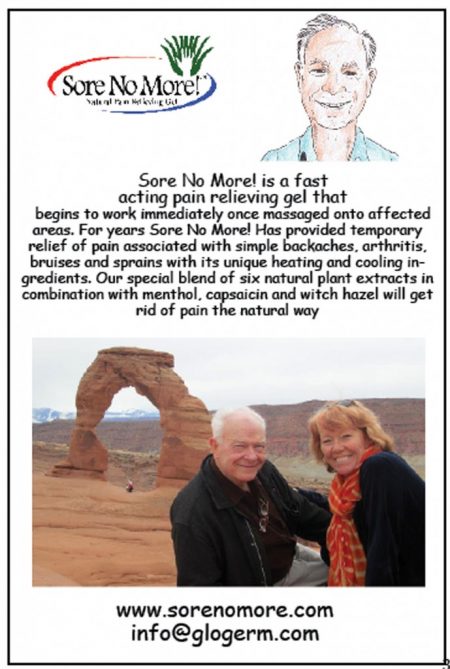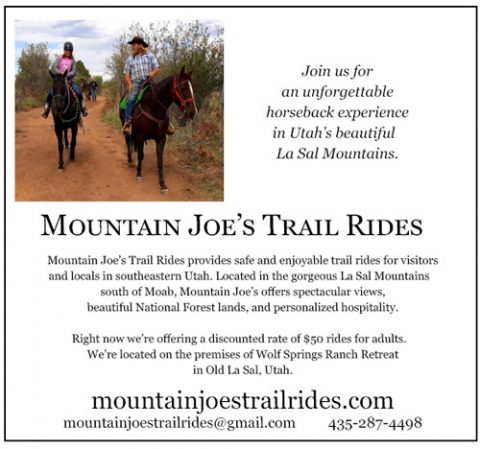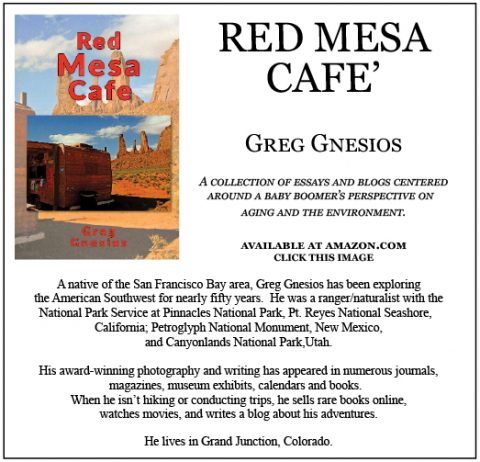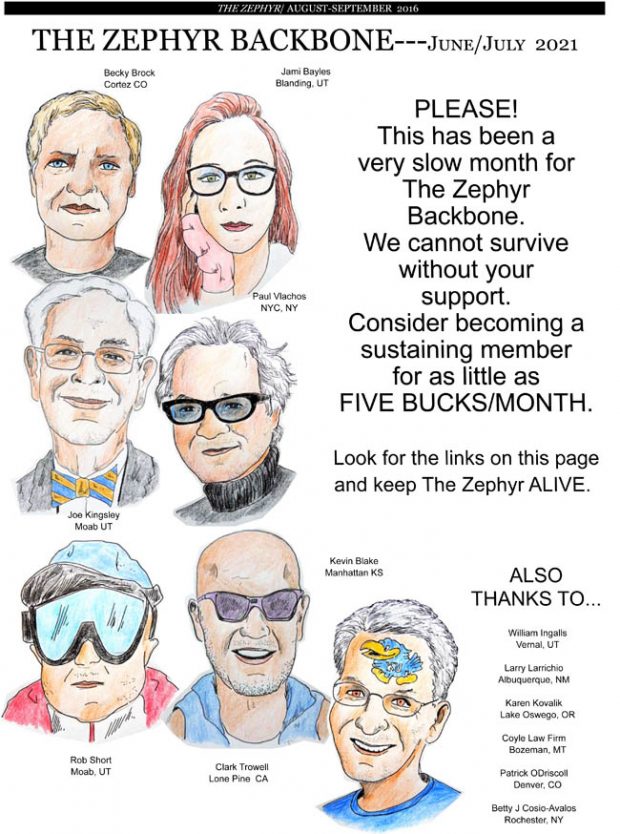 Zephyr Policy: REAL NAMES ONLY on Comments!