Here at the Zephyr, we're pretty proud of the articles we publish each issue. We've said this before, but we think we've assembled the best collection of writers we've ever had, all of whom are writing at a level that continues to surprise and impress us.
What we haven't discussed yet is that we also think we have one of the best "comment sections" on the web. Time and again, our readers leave comments that provide added context, tell stories, and generally enhance the conversation. Occasionally, this happens even when the commenters are arguing with us.
Unfortunately, those comments live at the very bottom of the articles, and are easily missed. So we'd like to begin highlighting some of the best of them, drawing attention to the kind of dialogue we wish were more common on the internet these days.
Here's a sampling from the April/May Issue…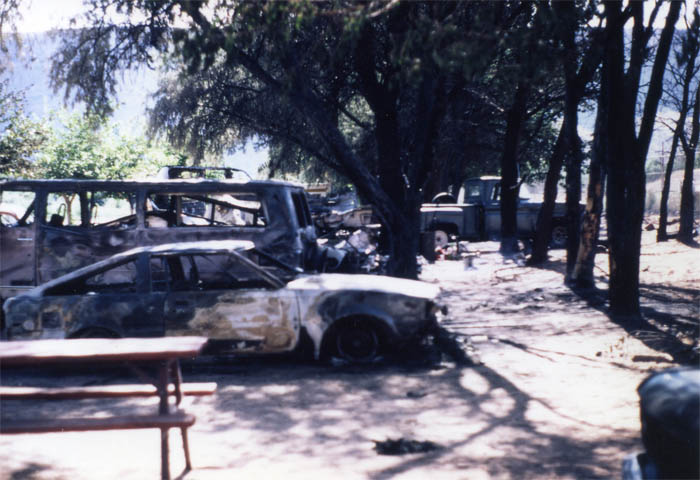 Gene Stevenson
April 5, 2021 at 1:03 pm
Jim – thanks for running those stories about DOXOL Fire back in 1981. I was on a Deso-Gray Canyon trip when that happened; got off river at Swasey's. I was living in Denver at that time, so we stayed on I-70 eastbound and avoided the mess we had heard about in Green River. I knew several folks living in Moab at the time, and all had broken windows, and minor damage from that explosion.
When I was undergrad at Fort Lewis College, and on field trip to Canyonlands in 1968-69, my professor, Don Baars, said that the DOXOL storage spot was not a good location, due to shallow soil zone that overlies the Spanish Valley salt diapir. Unstable salt makes for lousy places to build. As you may know, the Paradox salt structure (diapir) is over 12,000 ft thick that underlies all of Moab Valley, and soil horizon is only a couple hundred feet thick, at most, down the valley. I can send you published Geology reports and cross-sections that prove this, as well as my own work. NaCl concentration increases in Colorado River immediately below Moab, so river is already cutting into salt section and continues to do so thru Cataract Canyon; thus the slide blocks and big rapids thru "tilted park" and the arcuate slumping forming the Needles District geology.
I tried to Google when the old airport had an accident that pretty much forced FAA to have airport moved out of south valley to present location. This piece below mentions some of why they moved the airport, but I recall that it was a Frontier Flight (DC-3 tail-dragger) that dropped a wheel thru pavement that was final straw, but can't find any reference; do you know about this? Seems like it happened in early 1960s, but not sure.
Reference to old air strip in Moab Valley:
http://www.airfields-freeman.com/UT/Airfields_UT_SE.htm
Anyway, I have always looked at all this development in Moab Valley thru the eye of a geologist, and knowing that natural ground water seepage as well as humans watering the golf course and lawns all add to substrate erosion and ultimate collapse of home/motel foundations, streets and sewer lines and gas lines at some point in future. I'm amazed it hasn't happened already.
Chuck B. Enis
May 17, 2021 at 10:41 pm

I have sympathy with your response, John. But I also want to ask: how are things different now? They clearly are: in intensity, scale, pace, degree, etc. But it's also something that seems structurally different than the old days when people would move "from away," as they say here in Canada in some places, and change a town. Clearly digital tech has something to do with it; but also, as this piece points out, severe inequality.
As for making out communities places we can live good lives. I agree, that is a huge question and a great one. I think one thing this piece implies is that the solution to that challenge cannot only be local. How is a town in Utah supposed to compete with wealth from California? Or, for that matter, in my current abode of Vancouver, BC, how is the town supposed to deal with foreign capital seeking a place to productively rest (and not just from China as all the xenophobes argue), immigration-driven population growth, and so on? It's not just a national-level issue; it's a global one. Thus all the people who say we can build our way out of high home prices ignore the fact that markets are not local. (Paul Krugman is an example of this, always arguing that NYC had to build more housing, and thereby ignoring that there is a near-infinite demand for NY real estate from everywhere other than NYC.)
That said, one clear thing amongst many that a local community could do is zone properly (and stop developers from driving zoning laws) to avoid stupid large yards and low density and auto-centred communities—even, EVEN, in rural or no-longer-rural areas like St. George.
It would be an interesting article to explore things that towns ARE doing to keep themselves liveable and lovely, or to make themselves that once again.
Tim Steckline
April 2, 2021 at 12:39 am
Stacy does an excellent job of tracking the long-term changes to St George and Zion from a broad, vulture's-eye point of view, and and even better job of deducing from them the dynamics of gerontology and health and real estate markets that drive the changes. It really helps to track histories of areas like this, to see starkly changes that occur so gradually that we often don't notice them. Only their effects, too late.
The figures on Zion visitation were truly shocking–from 1 or 2 million to 4.5 milion in 30-some years. It is turning into the sacrifice area that Arches has become for some time now. That photo of the entrance to Zion said it all. Thousand dollar hotel rooms.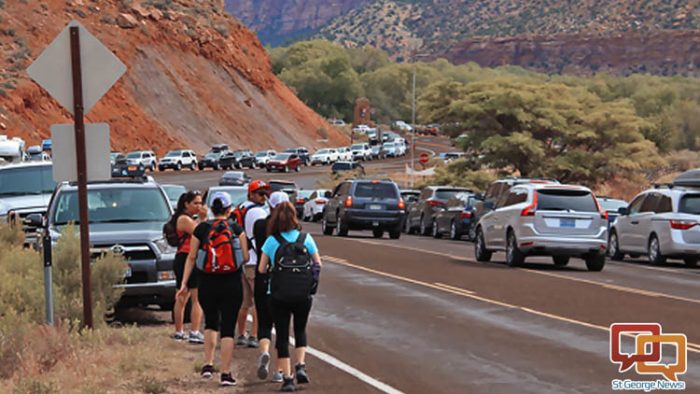 Stoic resignation may seem the adult way to deal with this transformation. But ignoring the actions of humans just because they're done on a large supra-human scale by impossibly rich strangers does not absolve any of us once we see the picture Stacy has drawn here. This is both an environmental and cultural disaster, no doubt, but also an economic disaster on a historic scale. The next phase to come in Stacy's history of St George is the Aspenization of the work force, who cannot afford to live in the place that requires their labor to function. Workers in Aspen must be bussed in for as much as fifty to a hundred miles to keep the floors clean and the food hot. This serfdom is currently coming on a bigger scale to greater metropolitan Denver CO, where working class people are fast becoming unable to afford a reasonably priced, decent place to live, no matter how far they commute. As noted, it has already been happening in places like San Jose and San Francisco. The impacts range from homelessness to endless penury.
This is not NIMBYism, or should not be, however near the risk of becoming so. This is a matter of adults taking responsibility for the culture they create. Capitalism sets fire to culture, then moves on and leaves the remaining locals to live in the ruins. I live in a small town partly because it exists on a humane enough scale that my little voice can matter, if I time it right and say the right things to the right persons. If we really love the American west, we need to preserve some part of it, and not just in some sort of museum with broken pots and barb wire displays, and keep it going. We have to invent the new culture, or newcomers will jerryrig it for us, inspired by the feudal cultures they left behind. Conceding to capitalism's contagion has been tried in the past too, and it leaves a lotta wreckage.
I can't save St George. But town by town we are going to have to solve this, and hope that the St Georges follow suit sooner or later. Or we could give up, anesthetize our conscience, maybe make some cash and enjoy what's left in pockets of wilderness. I'm getting a headache thinking about it. I'm going camping. Bye.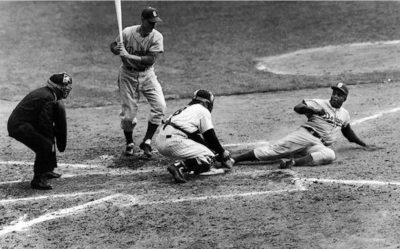 Steve Russell
April 12, 2021 at 11:43 am
Great story. I've loved baseball all my life. Grew up in New York, so still love those damn Yankees. The Mick was in his prime, and I could switch-hit by the time I was three. The modern professional game leaves me a little cold. Whereas there used to be actual teams and loyalty, it is now just business and a bunch of mercenaries, Way too much money, and they have forgotten how to play the game. How can you not know how to advance a runner, or be able to bunt, or be able to poke one through the empty side of an infield playing a shift?? How can these pitchers making $100 million, not be able to last more than 5 innings?
The minors is where the fun is, all the way down to the Grand County Red Devils and little league games.
Kevin Blake
April 12, 2021 at 10:49 pm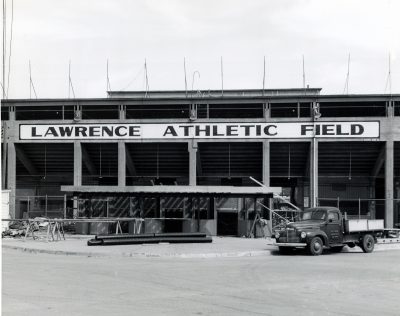 Great essay! Have you noticed how it's hard for people to leave a comment without evoking their own memories? Funny how this game can get into the long-term memory banks more than most. So, here goes. My favorite memories of Lawrence – Dumont Stadium. 1) hearing Dad tell stories about being an usher for the AAA Wichita Indians in the early 1950s, when the great Cleveland Indians players were passing through. 2) visiting Wichita in the early 1970s and going to see the Wichita Aeros play as, at first, Cleveland's AAA team. Only as an adult could I get the double entendre of the Aeros nickname (aeronautics, of course, and something that goes with Indians). 3) taking Dad to one more game at the old stadium before they both were gone. It's easy to have regrets in life, but time spent with a loved one at the ballpark is always special.
Larry Larrichio
May 10, 2021 at 10:14 am
Visited Yankee Stadium many times during the 1950s-1960s: Mickey, Yogi, Whitey. The memories –good and bad– still resonate. I loved Yogi.The Center field bleachers were my favorite place to sit, right where Mickey would come up to the wall and give us a wave. The saddest event, however, came in the Summer of 1962. At one game Roger Maris was booed every time he stepped up to the plate, and I think you all know why that was. If anyone ever dared to tarnish the Babe, Mickey was the chosen one to inherit that legacy. But poor Roger did not realize at the time that his feat of 61 in '61 would put him on the Public Enemy Number one list in the City.
Karen Kovalik
April 26, 2021 at 2:32 pm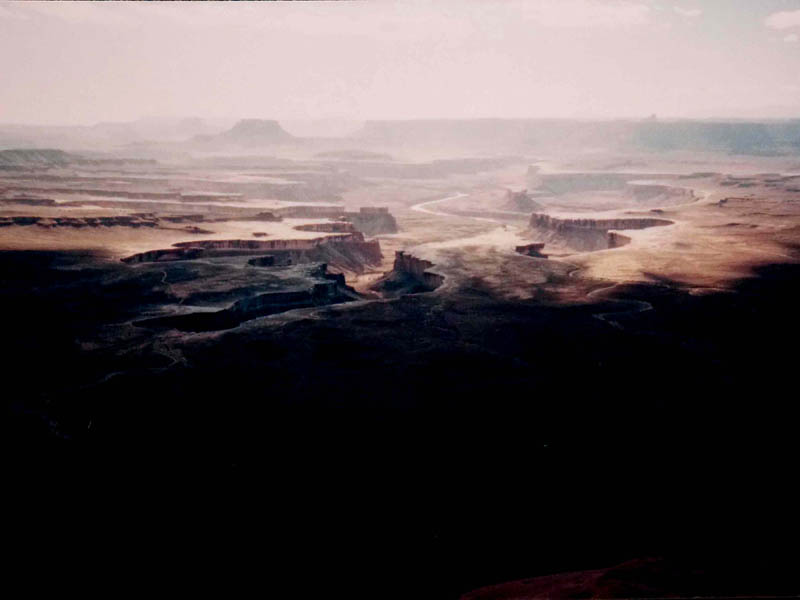 The environmental movement deserves a lot of scrutiny and we should hope for some meaningful change and special attention to the issues brought up in this essay. As environmental policy twists and turns and makes some undeniably wrong moves, the gas and oil industry will continue to have a large effect on political players and policy as well, and all while procuring record-making profits that benefit but a few. Both "sides" have a seeming lack of accountability; however, I am not ready to return our overcrowded wilderness areas and precious desert landscapes over to any industry just yet, be it gas, oil, mining, "environmentalism," or tourism. It is terrifying and disheartening to watch as much of our populous branches out from cities and conducts business from what were once sparsely populated areas. Is this phenomenon due solely to the overreach and not-well-thought-out environmental policy, or to the gas, oil, and mining industry of canyon country, or perhaps due in part to technology that enables many more of us to work from far afield? Much of the complexities of land use issues are related as well to the population doubling in the last fifty or so years. While I agree that environmentalism as a movement has contributed to usage of canyon lands that we really didn't want, I'm not sure I'm ready to agree that other industries mentioned here over time would have had a less deleterious affect on our current overuse and misuse situations. But, no matter who or what is at fault, ultimately we all suffer the consequences. It's sad my children will not experience the "desert solitaire" I did at their age.
Again, the Z publishers want to thank everyone who has left a thoughtful comment on our site. You can always find the comment section below the ads, at the bottom of each page! Thanks — Jim & Tonya Stiles
To comment, scroll to the bottom of the page.
Zephyr Policy: REAL NAMES ONLY on Comments!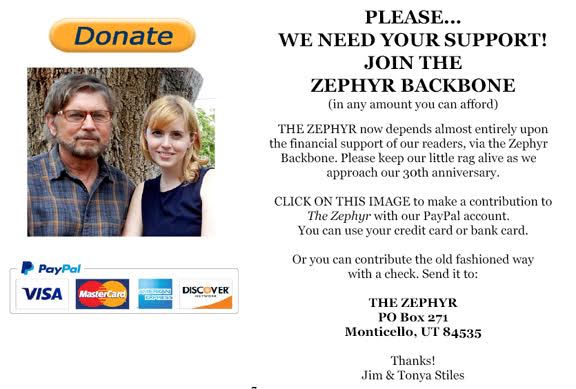 Don't forget the Zephyr ads! All links are hot!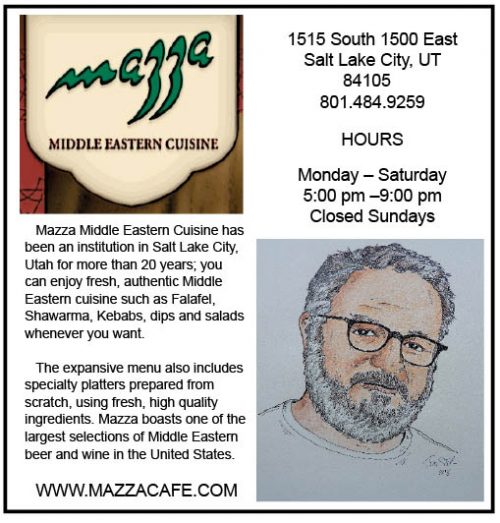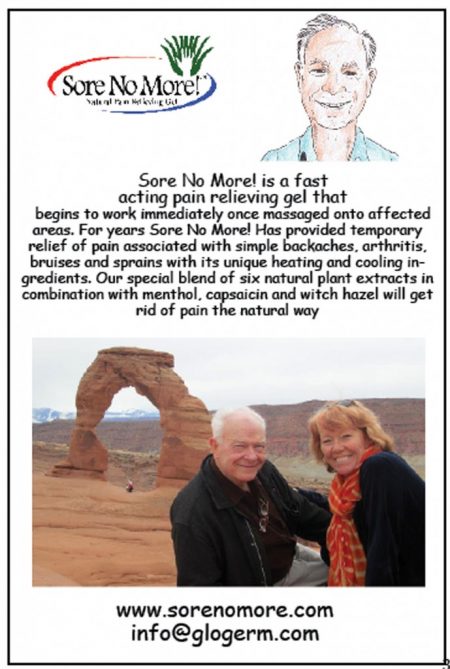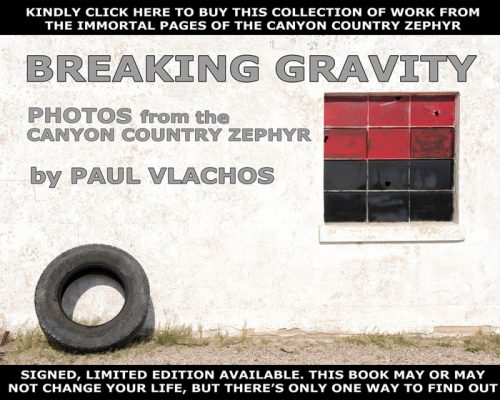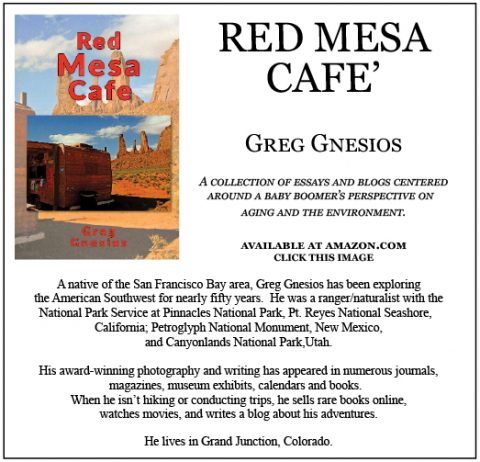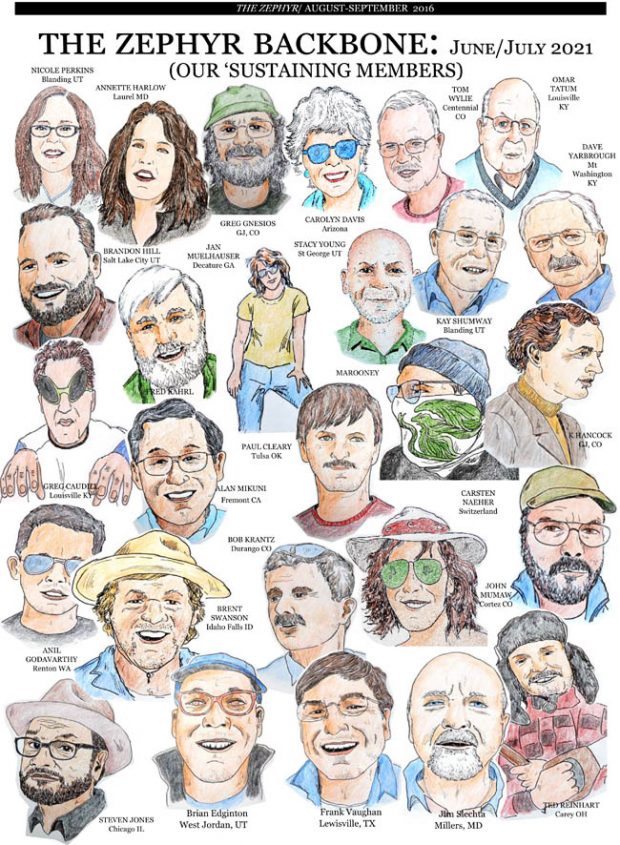 Zephyr Policy: REAL NAMES ONLY on Comments!