Edna Fridley was a good friend of the canyon country of southeast Utah for more than 30 years. Every year she returned to the slickrock from her home, back east, to wander and explore what was then one of the most remote and isolated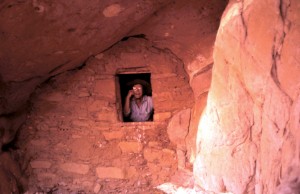 parts of the United States. In the fall of 1962, Edna set off on her last trip down Glen Canyon. The dam, 150 miles downstream, was almost complete. Within months the Bureau of reclamation would close its diversion tunnel and stop the free flow of the Colorado River. Edna had been invited to join a party of friends to celebrate Harry Aleson's wedding, which was to happen during the trip. She flew to Salt Lake City, then rented a car to Page, Arizona via Zion National Park. At Page, after checking in at the Page Boy Motel, she arranged a flight to the dirt airstrip at White Canyon. She took thousands of photographs of her pack and river trips with legendary guides Ken Sleight and Harry Aleson. But she also kept journals, often scribbled
in small spiral notebooks. Here are excerpts from that trip— Part 2 of Edna's last journey down Glen…and, of course, these amazing, never-before-seen photos..JS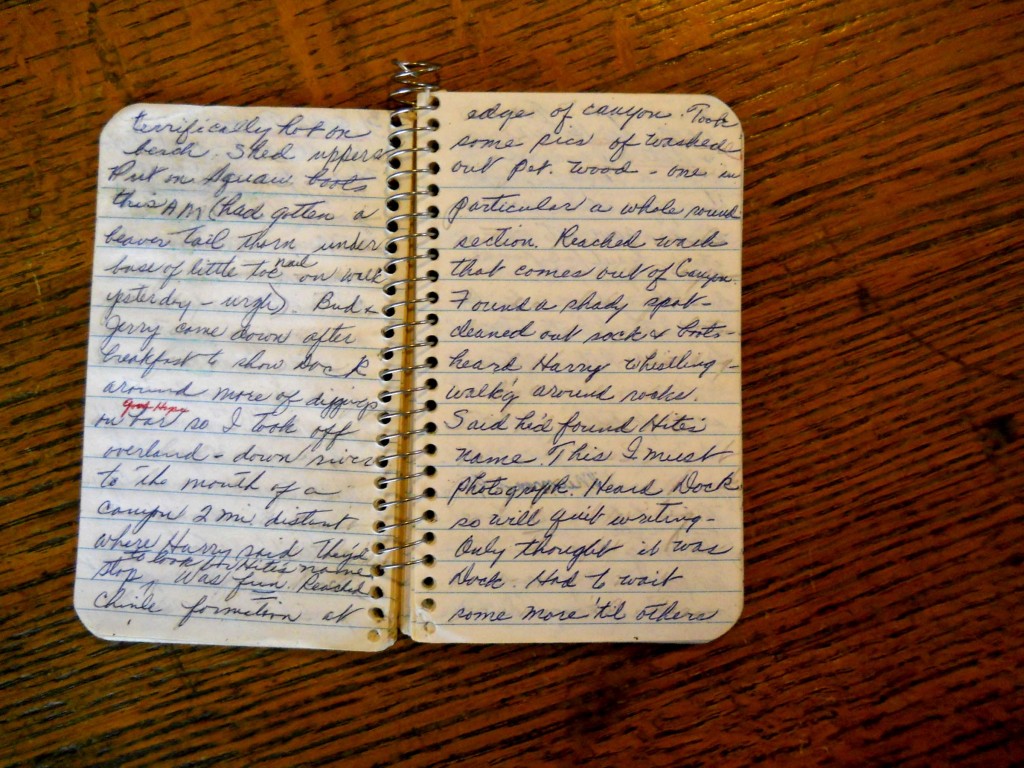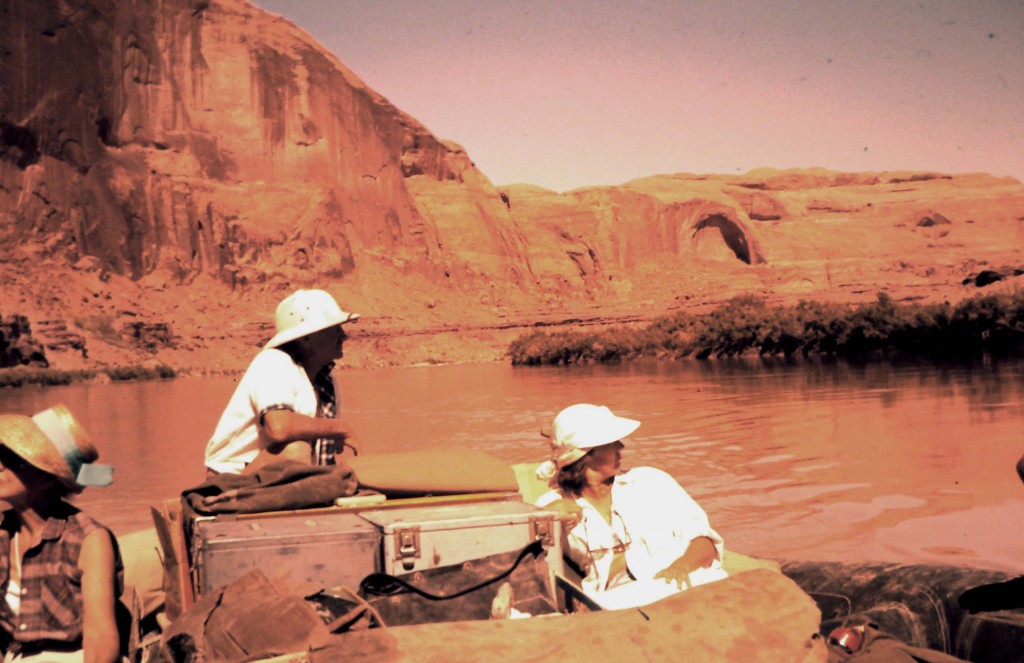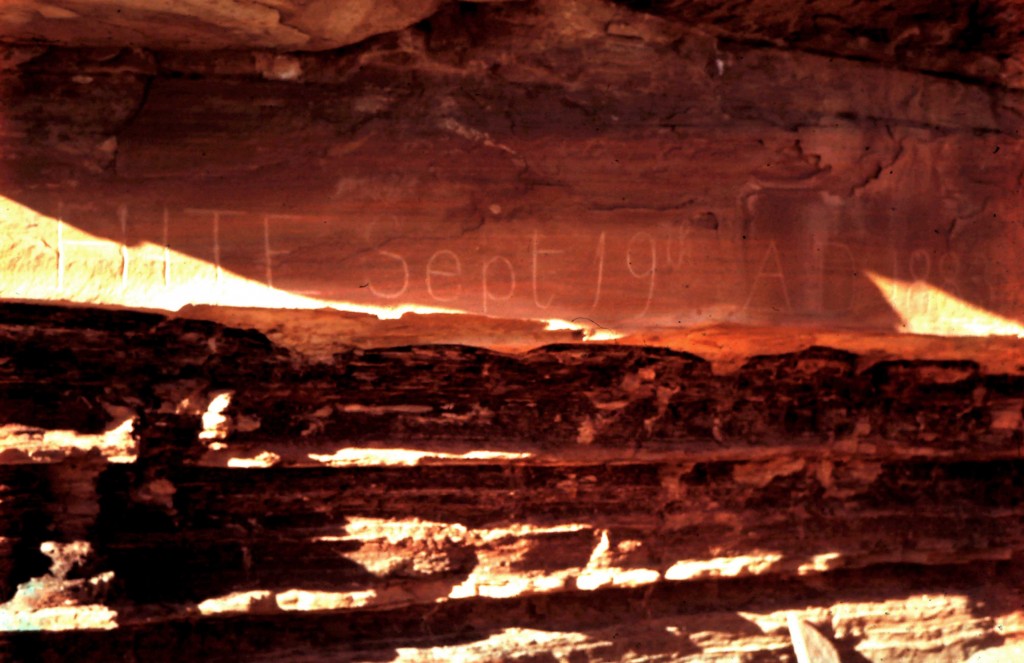 "Heard Harry whistling, walk'g around rocks. said he'd found Hite's name. This I must photograph. Heard Dock so will quit writing—Took photo of Hite's name and date. Harry found an arrowhead–Gave it to me—It's beautiful pink and is perfect."
"Floated down river a few miles–put in at Mummy Springs…After eating took shovel…surprised a porcupine in oaks near Dock's and my bed rolls. He took off and so did I. To bed at about 8. Slept well."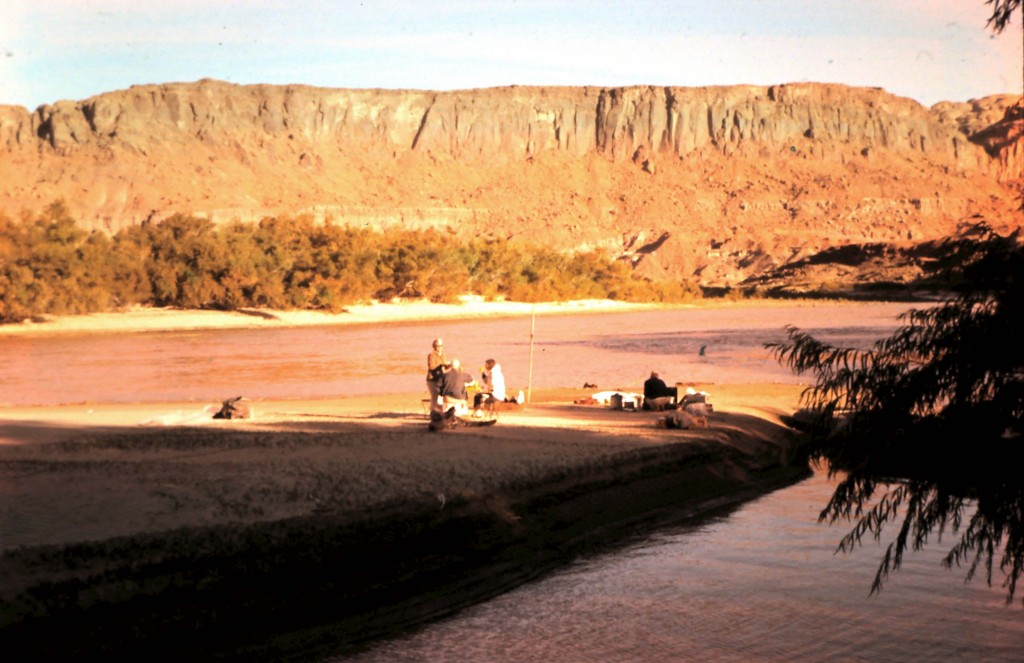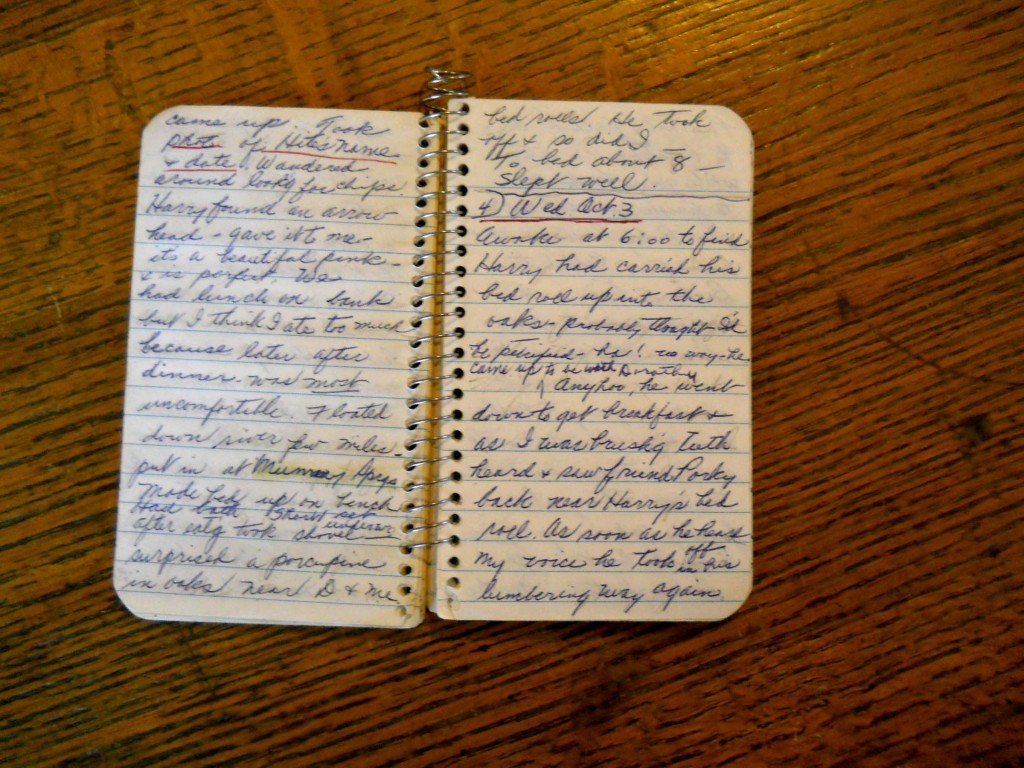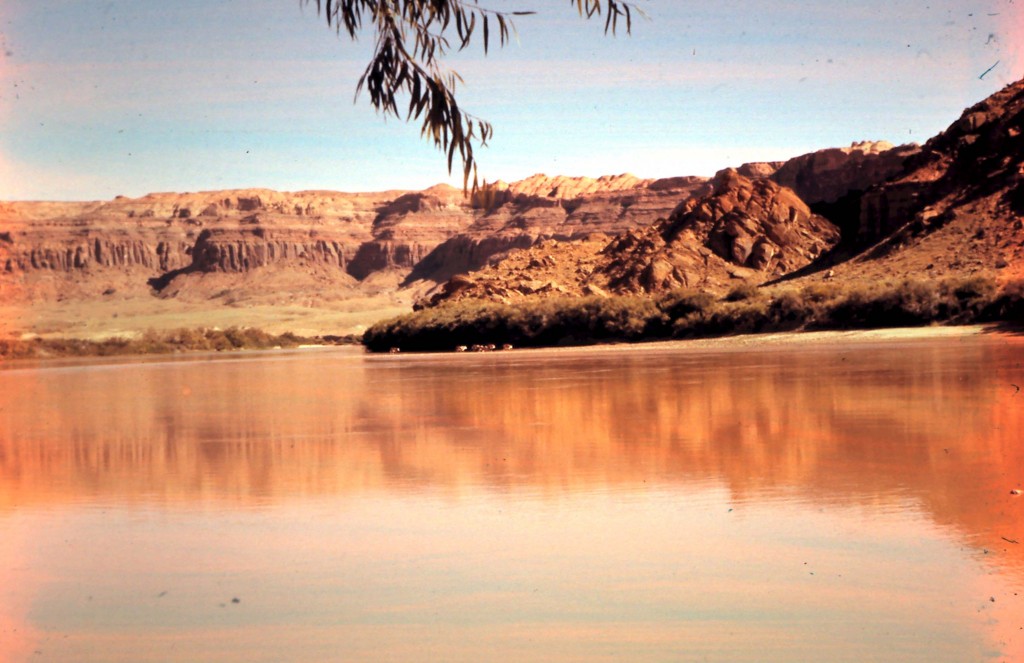 "Down to boat—off socks, boots into the water to shove boats off. River receded and we were in muck–icky, icky.
Got boat to another place but had to carry everything. On our way…1/4 miles, green spot up where Dotto had slept..Harry's rubber mattress!"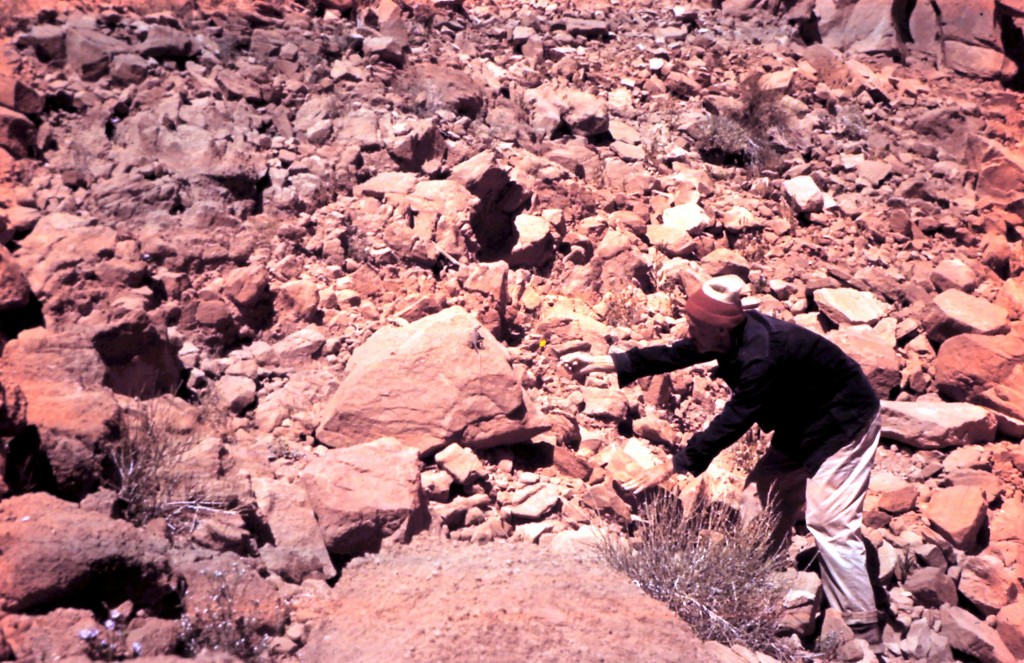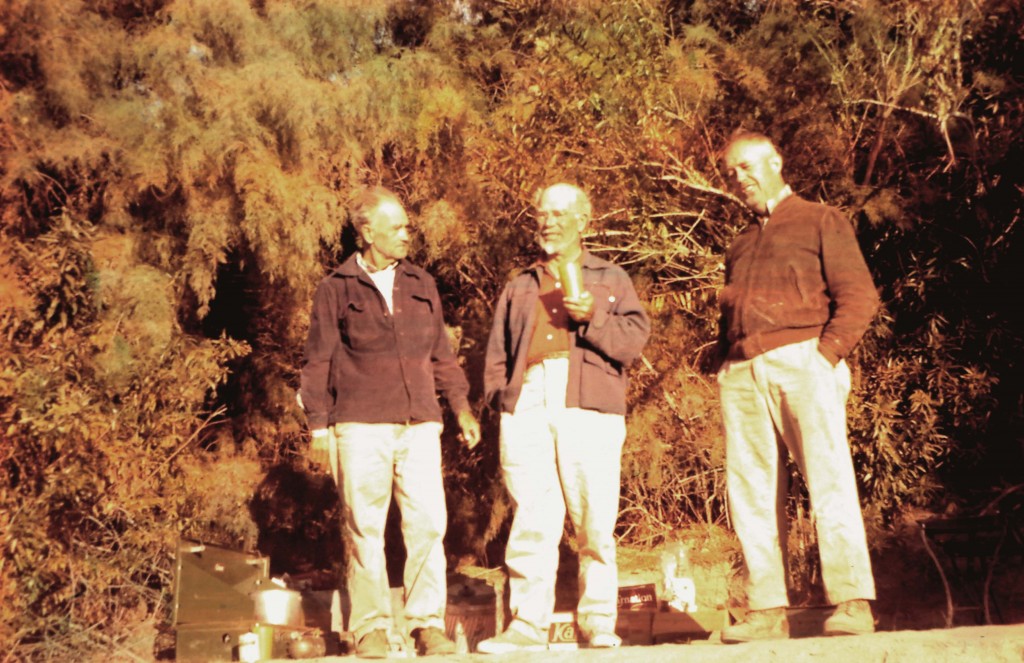 THE CHARACTERS: Harry Aleson, Dock Marston, Bering Monroe…
Stone mining claim marker
The Hike to the Top of Tapestry Wall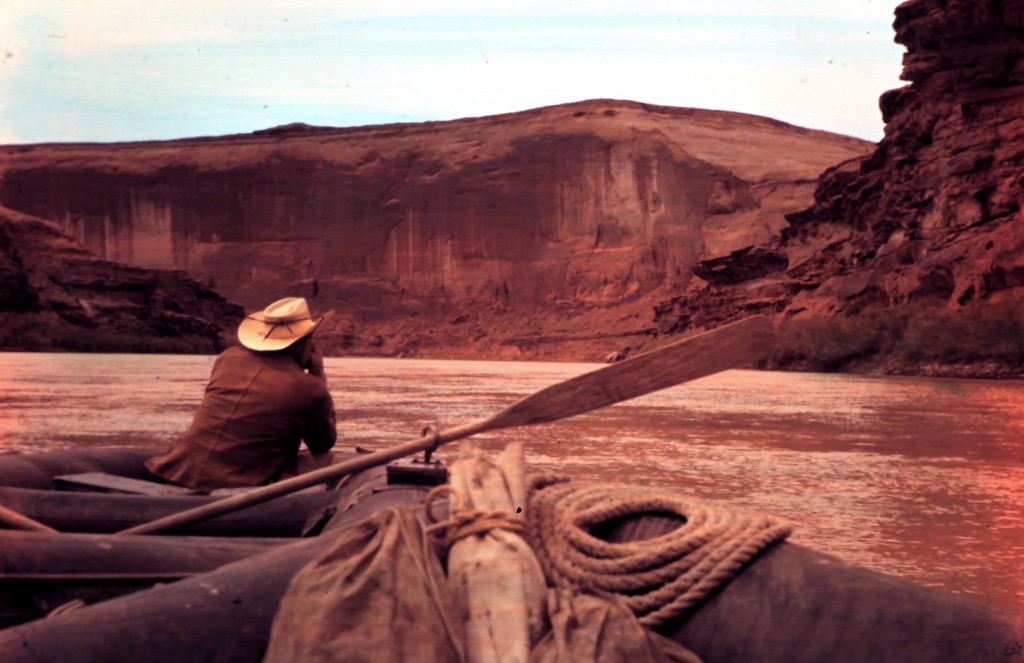 Approaching Tapestry Wall…& CAMP.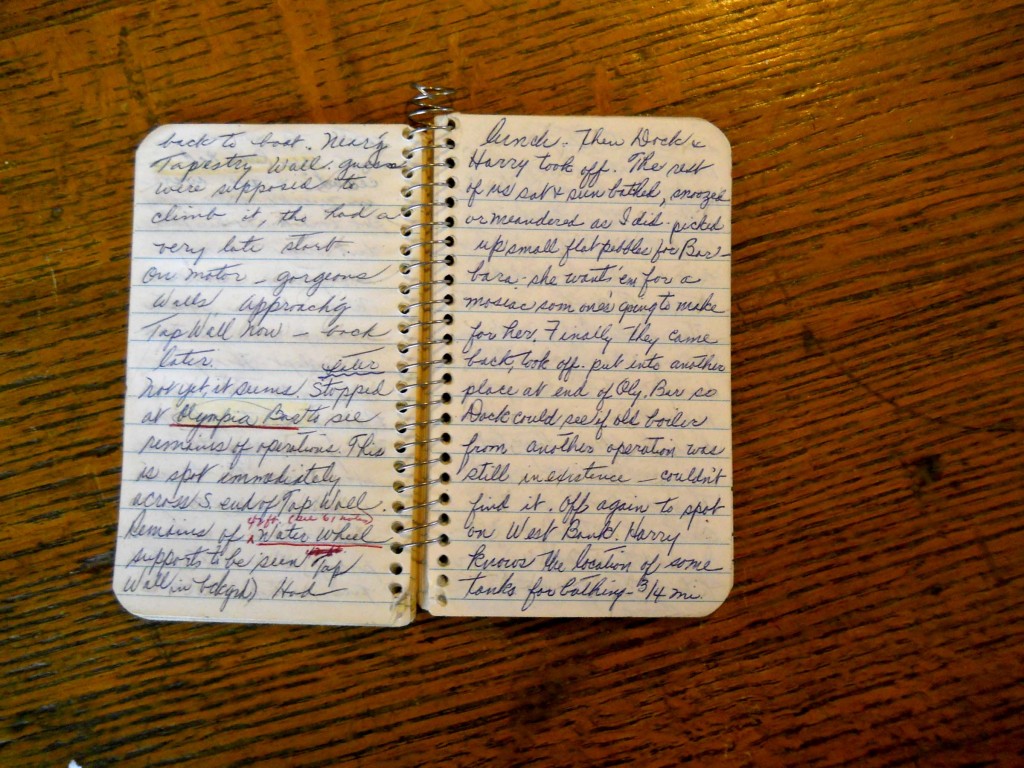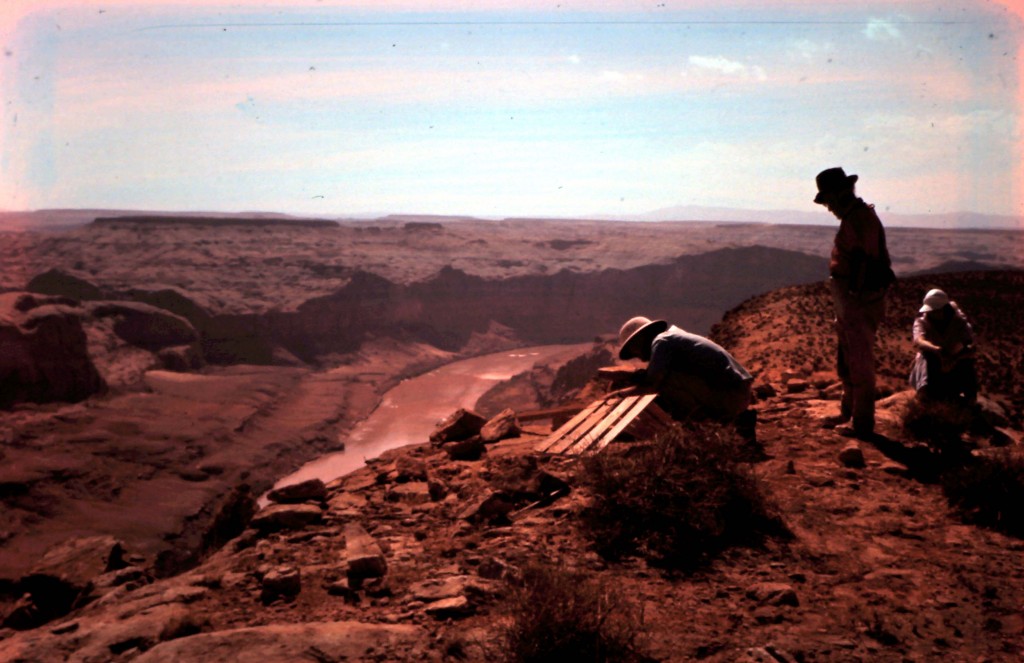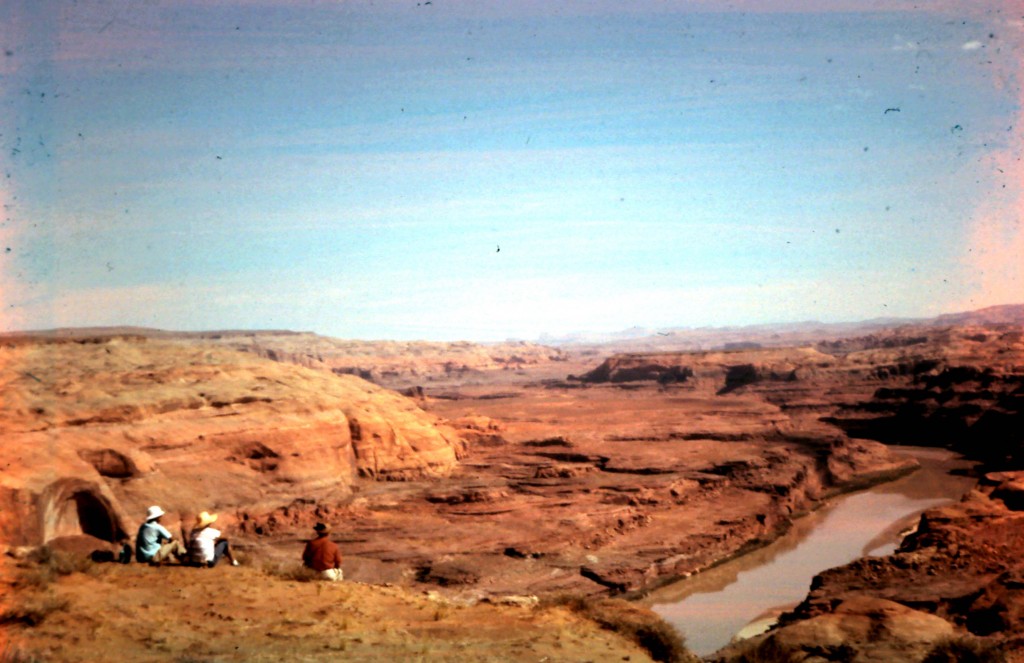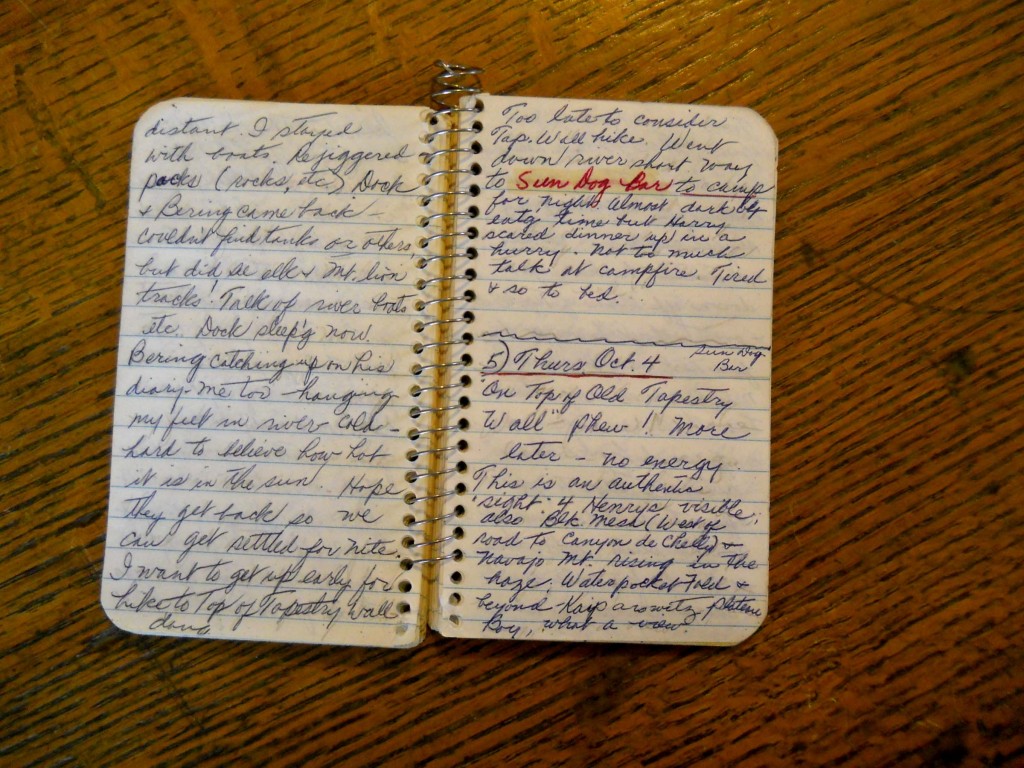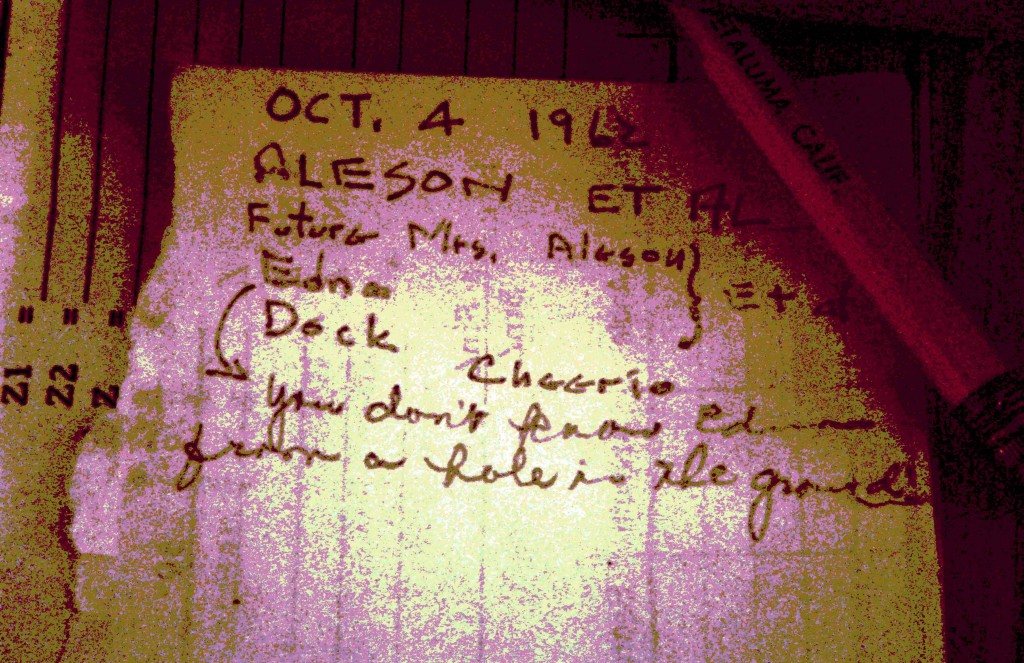 "On Top of Old Tapestry Wall: Phew! More later–No energy. This is an authentic 'sight." 4 Henrys visible, also Black mesa (west of road to canyon de Chelly) & Navajo Mountain rising in the haze. Waterpocket Fold and beyond–Kaiparowitz Plateau.
Boy, what a view.
Took us 2 hrs 13 min. going, 2 hrs 12 min. returning. Had lunch there, recorded names. Stayed awhile."
Click here to read the first installment of "Last Float Down Glen Canyon" from the June/July Zephyr.
To read the PDF version of this article, click here and here.
Don't forget the Zephyr Ads! All links are hot!