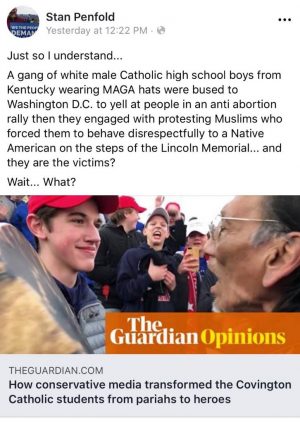 I rarely write about myself, so bear with me.
Nick Sandmann, a student at a Catholic high school in Covington, Ky., has been vilified far and wide based on this photo. Prominent liberals have labeled his smile a "self-satisfied smirk" that tells us all we need to know about him. Funnyman Bill Maher called him a "little prick."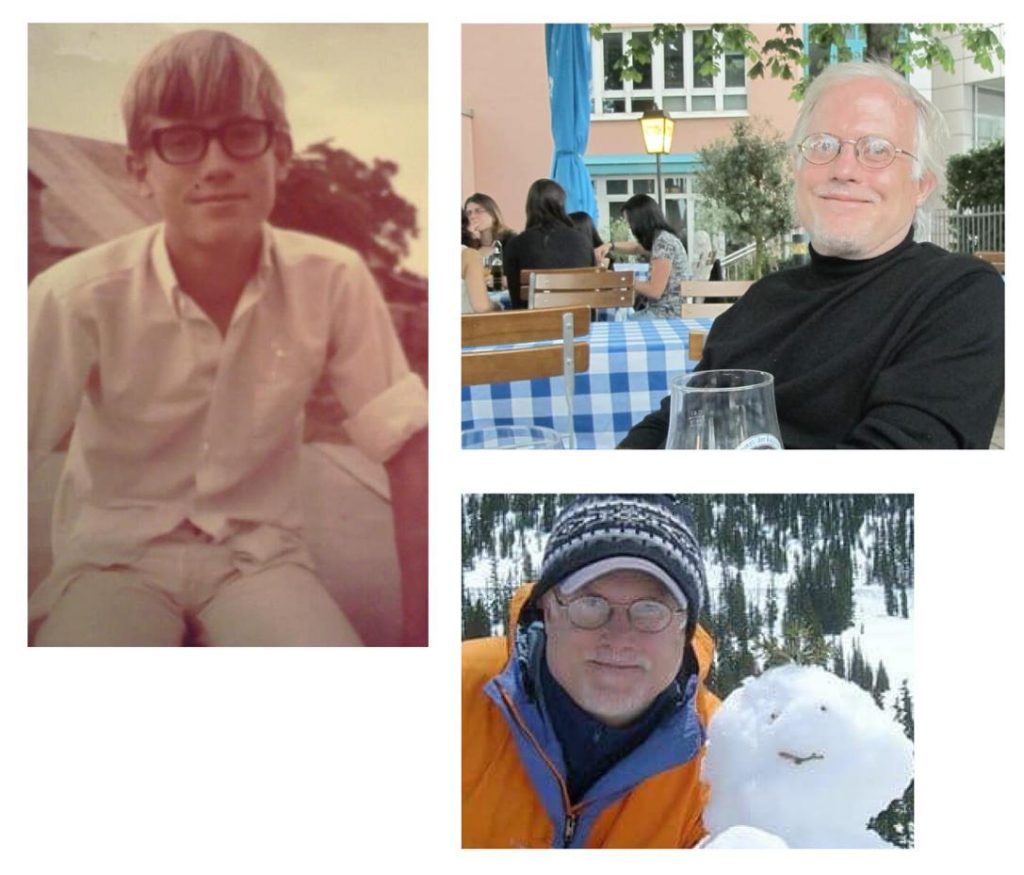 The photos above are of me through the years. The skinny kid from the 1960s was a few years younger than Nick is now.
Even after 50 years or so, I rarely smile. I smirk. Friends and family have always interpreted my personality based on that smirk. Why don't you smile, Bill?
I had bad teeth and knew it.
Other photos of Nick indicate he might have bad teeth as well.
Could our national civic discourse be so warped that it's driven by an interpretation of the facial expression of a 16-year-old who just needs braces?
Is it possible that a smirk and a hat could be enough to inflame political passions of millions? I wore an Army beret a few years after that early photograph of me was taken, and the venom from anti-war liberals of that era was not unlike that directed now toward Sandmann. (If confronted, I sometimes explained, "Dude, I campaigned for McGovern. I got drafted.")
Stan Penfold, executive director of the Utah AIDS Foundation, former Salt Lake City councilman and candidate for Salt Lake City mayor, on a social media page referred to Sandmann and the other school boys as a "gang" bused in to yell, protest Muslims and disrespect a Native American.
There's a probably a bit of a satirical "wink and a nod" attached to Penfold's hyperbole. But maybe not. His comments reflect a liberal narrative built on superficial, misinformed, and even flat-out wrong reporting – followed, as predictable as night follows day, by a conservative response just as breathless.
As we're learning in the Bears Ears saga (see related article in this edition of the Zephyr), Native American activists can be all too human. Nathan Phillips, lionized by some after the Jan. 18 fracas, is not quite the upstanding Vietnam vet we initially were led to believe. A Marine reservist. Never went overseas. Went AWOL a couple of times. Went in a private and came out a private. Instead of a "recon ranger," a fictional MOS (military occupational specialty) apparently invented for the siege at Standing Rock, he was a refrigerator repairman.
As a cavalry trooper who patrolled the East/West German border in Bavaria during the height of the Cold War, I get kind of worked up about "stolen valor."
And Phillips' account of the encounter with the devious "gang" of Catholics seemed improvisational, fluid.
I guess Penfold's glibness could be an example of a fictional counter to the counter-narrative.
Facts be damned, especially when they don't neatly align with your political point of view. Let's instead speculate on intent and appropriateness of rowdy 16-year-olds. How about their raging hormones? Much more fun. Let's dump on Sandmann, his "gang," then the school, then the community, then their religion. Oh, the MAGA hats worn by a few "gang" members? Dead giveaway, like the "tomahawk chop."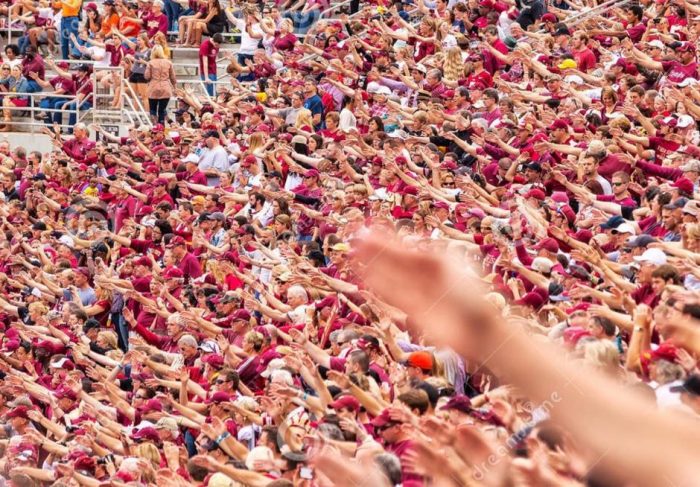 Wonder where they picked that up? Maybe watching a Redskins or Braves or Seminoles game when literally tens of thousands of juiced up adults were doing it? Seemed OK then. Were each and every one of those fans racist? Shouldn't Native Americans be riled up about stuff like that? They're not.
And this cracks me up: A big-foot columnist even opined about how, in just standing there, Sandmann had mastered a bully's fine art of doing nothing while actually doing something. This is a quote: "And it's funny, how awful 'not doing anything' can feel to the person it's not being done to. How infuriating or unsettling."
I read it as Orwellian doublespeak or something from the Onion. But it was The Washington Post.
Bill Donohue, president of the Catholic League, a staunch even rabid defender of the faith, might not see the humor in Penfold's gibe, especially after a group of about 50 or so Native Americans, led by Phillips, tried to force their way into the Basilica of the National Shrine of Immaculate Conception in Washington, D.C., the largest Catholic church in the United States and Canada, while a Vigil Mass was being conducted. The incident occurred on Saturday, the day after the fracas at the Lincoln Memorial.
"On the basilica steps, Phillips read a statement which, in part, said: 'We demand that the students of Covington Catholic High School be reprimanded not just by their school officials but, as seniors, by their upcoming universities,' "according the Catholic News Agency report.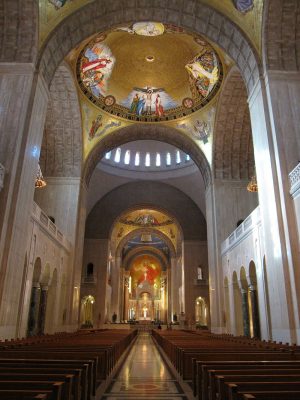 "We demand that the Catholic Church hold itself responsible for the [indistinct] hundred-plus years of genocide that indigenous peoples have endured and endure persistently by implementing the following: with reparations of land and restorations to the indigenous peoples in the U.S. and across the world.
"We demand that the Catholic Church revoke the papal bulls related to the doctrine of discovery, which laid the foundation for religious prejudice and the dehumanization of indigenous peoples."
I wonder if Phillips knew or cared that the church at its highest level supports many of the claims of indigenous people. "Some may rightly say, 'When the pope speaks of colonialism, he overlooks certain actions of the church,' " the Pope said, according to a New York Times report in 2015. "I say this to you with regret: Many grave sins were committed against the Native people of America in the name of God."
He didn't stop there.
"I humbly ask forgiveness, not only for the offense of the church herself, but also for crimes committed against the native peoples during the so-called conquest of America."
Phillips and his followers were stopped by security who had to lock the doors with several thousand worshippers inside. "This is what the Nazis did to the Jews in Hitler's Germany – they crashed the synagogues during services," said Donohue.
It is against the law in D.C. to disturb a religious service. Had Phillips succeeded, would it have been a hate crime? Donohue speculates that if the Catholic students had barged into a crowd of Native Americans while they were praying, they would be on the front page of every newspaper in the country, and it would be the lead story on the broadcast and cable news outlets.
In the strongest terms, Donohue argues that the Covington kids are not a privileged class. Discrimination against Catholics has been virulent in the United States since even before its founding.
"However, this unprovoked attack by Phillips and company – on innocent persons exercising their First Amendment right to religious liberty – was ignored by mainstream media. The New York Times, Los Angeles Times, Washington Post, Associated Press, ABC News. CBS News, NBC News, CNN and MSNBC never said a word about it," writes Donohue.
The Catholic News Agency contacted the Lakota People's Law Project, whose lead counsel, Chase Iron Eyes, is spokesman for the Indigenous Peoples March, to ask if the demonstration was an officially sanctioned or affiliated event. CNA received no response.
But you know what's just as disturbing, at least to me? This episode re-focused media attention away from the first-ever Indigenous Peoples March.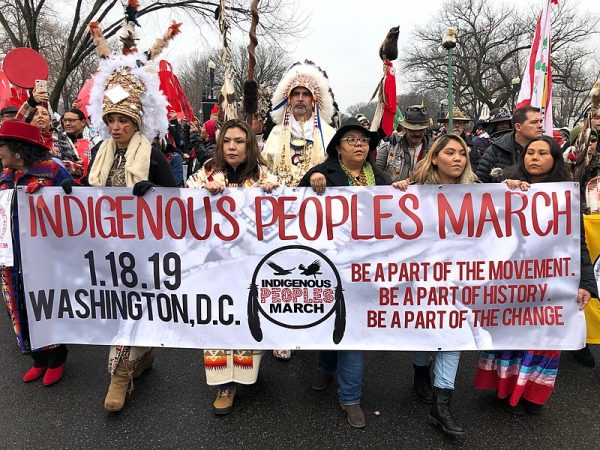 Not one person, liberal or conservative but mostly liberal, on the several Facebook threads in which I've engaged over the past few days has commented on the goals of the march: to raise public awareness of issues that affect indigenous people worldwide, such as missing and murdered Indigenous women, climate change, diabetes and obesity in the Pacific and Indigenous communities, voter suppression in Indian Country, families divided by walls and borders, human trafficking including sex trafficking, police brutality against Native Americans, and mistreatment of Indigenous peoples at the borders.
Not one.
(Keshlear regularly contributes to the Zephyr. He was assigned to the 2nd Armored Cavalry Regiment based in Nuremberg, West Germany, shortly after the massacre of Israeli athletes during the Munich Olympics in 1972. The unit patrolled the East/West German and West German/Czechoslovakian borders and continues to function as a check on Russian ambitions in Eastern Europe.)
To comment, scroll to the bottom of the page.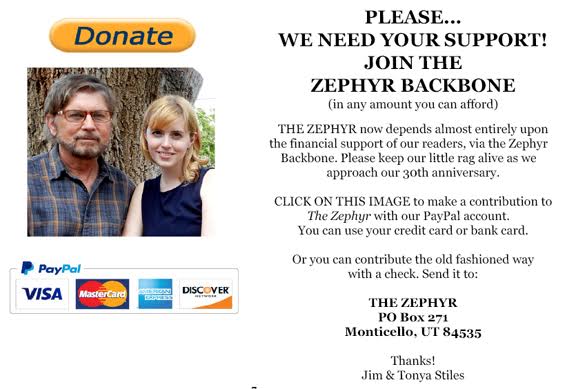 Don't forget the Zephyr ads! All links are hot!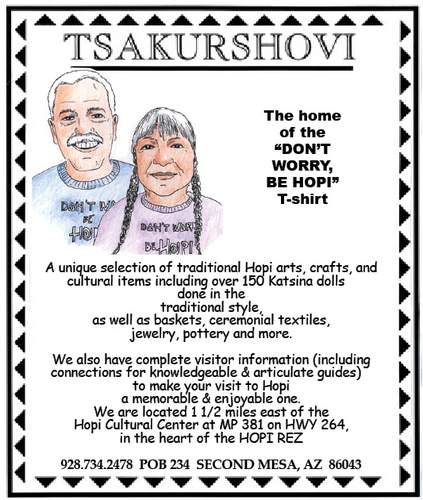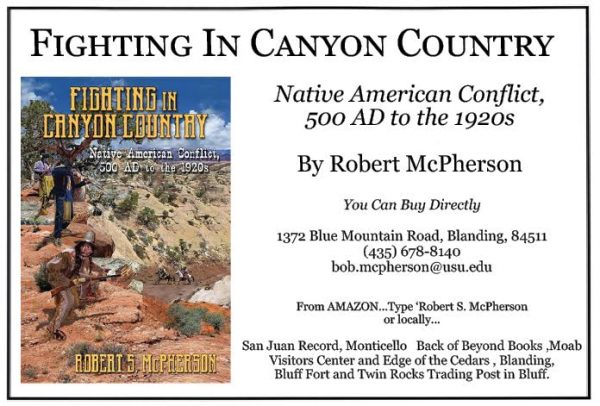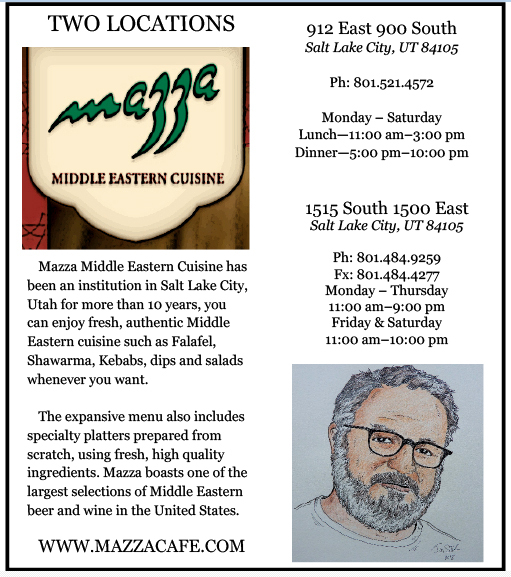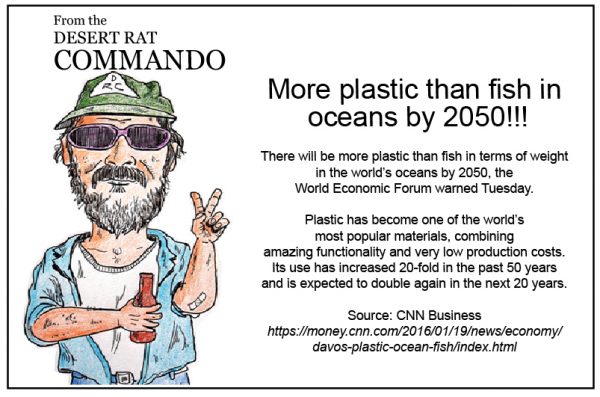 *Note: The Cartoonist screwed up. In a subconscious attempt to escape the world's news, he changed one of our Backbone Member's names from "Michael" to "Richard" Cohen. Sorry, Michael. We know you're a way better guy than that infamous Michael Cohen and we beg your forgiveness.