Here at the Zephyr, we're pretty proud of the articles we publish each issue. We've said this before, but we think we've assembled the best collection of writers we've ever had, all of whom are writing at a level that continues to surprise and impress us.
What we haven't discussed yet is that we also think we have one of the best "comment sections" on the web. Time and again, our readers leave comments that provide added context, tell stories, and generally enhance the conversation. Occasionally, this happens even when the commenters are arguing with us.
Unfortunately, those comments live at the very bottom of the articles, and are easily missed. So we'd like to begin highlighting some of the best of them, drawing attention to the kind of dialogue we wish were more common on the internet these days.
Here's a recent sampling…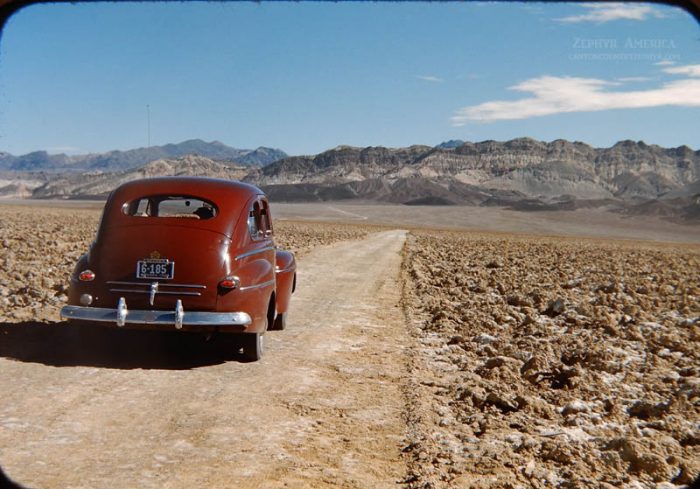 Marie Gile:
February 16, 2021 at 10:48 am
Thank you so much for this wonderful article and taking the trip to follow and photo Herb's trips to Death Valley. I am Herb's great niece, and remember all the times he (and Aunt Sadie) would return to my grandparents' home in Ringoes, New Jersey. My mother was his first cousin and our family would all arrive, have dinner with Herb and our relatives, and await his "travelogue." It was always a momentous evening. Herb would set up his projector and screen and spend about two hours delighting us with his photos of the West, along with great narrative.
Mike Wracher:
February 1, 2021 at 10:48 am
My condolences.
Regarding "the West" in our digital age I believe folks, missing a time now gone, should invest in anything that pushes immersive 3D experiences. Perhaps our hope is that with this new technology comes an exodus from wild areas as people plug in and stay home, and ironically if I'm not mistaken Facebook bought Oculus Rift, a leader in that field. We should be nice and encourage them, perhaps they'll save us in the long run. Never mind the drones…
Donna Andress:
February 8, 2021 at 7:00 pm
Loved Jim's analysis of the "original" West! As a little girl almost 100 years ago I'd sit inside housing remnants of another year, imagining who lived there, what they cooked for breakfast, how they washed their clothes! I spent hours patiently waiting for a chipmunk to come get the peanut I'd stowed under a "trap" consisting of a v-shaped stick with a string tied to it and the peanut (in shell) under an improvised boxlike contraption that would fall and enclose Mr. Chippy as he dared to attack the nut. I'd reach under, grab him/her (didn't have to do this then) and as he absolutely every time bit me, let him go! I and most of the other kids wandered the desert, alert for rattlers, catching and releasing lizards, building joshua seed cone houses, grading roads for spool cars. Just had to be home for meals and when the lights on the poles blinked twice, denoting they'd be turned off for the night. Wouldn't trade that life for a dozen phones that three year olds have. Nor do I subscribe to Google, Twitter or the like.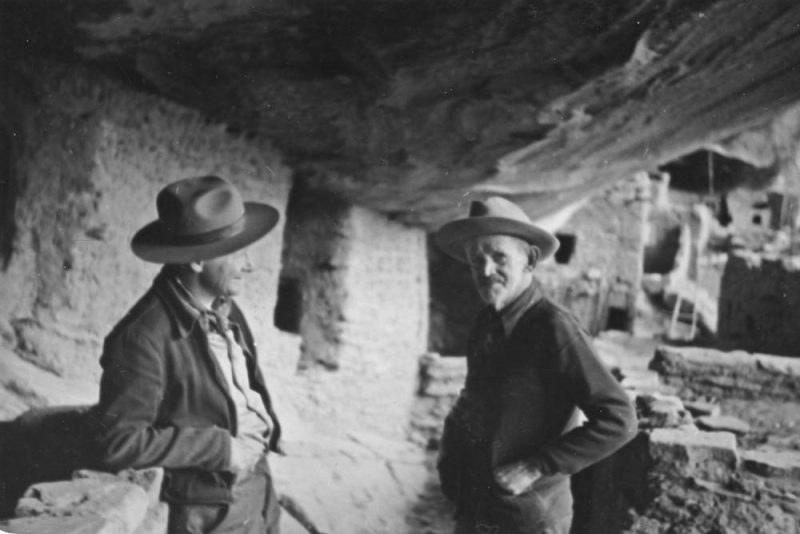 Joseph Day:
November 23, 2020 at 10:03 am
This is a very interesting history of the national monument status of an important ancestral puebloan site but also a history of how little the dominant non-native society knew about this place at the time. Three years before these ruins were made a national monument the Hopi Village of Orayvi, misspelled Oraibi in the literature, had an intra-village civil war and the losers were forced to leave. Those who left were headed back to where they came from, a place called Kawestima in the Hopi language. Kawestima was the Hopi place name for Keet Seel, Betaakin, and what is now called Navajo National Monument. When the group that left Orayvi stopped and camped at Hotvela Spring on the way, the army took many of the men away, winter set in, and this temporary camp turned into the Third Mesa Village of Hotvela. (spelled Hotevilla on maps.) Today there are still Hopis from Third Mesa villages who travel to these Hopi ancestral sites in the new to them Navajo National Monument to visit the shrines and springs of their ancestors.
Richard Viktorin:
February 17, 2021 at 5:37 am
Thank you Tonya Audyn Styles for your lovely tour to the place called maps. This morning, for a while, I was as lost in your writing as I often become when staring at a map, any map, with the road ahead.
My map story today: recently, clearing through my mother's possessions, I came across a 1960's lunch pail and found inside, fifty maps from fifty states, the studious project of yours truly, preteen, 1966, where I had written every travel bureau in the 50 states and asked for a travel map. This was a time way, way before the one-click world we currently occupy. Yet there they were, carefully archived, in alphabetical order.
Thank you mother, Joan Whitaker Maurer Viktorin Beale, for the tangible memory of a forgotten self.
Canyon Country Zephyr, you are the Utne Reader of the beauty and place and history of eastern Utah.
Richard Viktorin
Austin, Texas
p.s., if you are ever in Austin, Texas, please visit the Perry-Castañeda Library Map Collection at the University of Texas at Austin where there are bountiful big and wide and deep map cases. Online for sure, but there is no substitute for putting on white gloves and pulling an historical map up on the the top of the display cabinet for a real touchy-feely, hands on look, at a masterpiece of cartography. Or a road map of Utah, 1966.
Ed Berger:
December 1, 2020 at 1:24 pm
A wonder I cherish comes from the Southwestern Colorado we think of as the Four Corners Region. The years are gone and only the written memories and few campfire stories remain. The adventures and commitments of really great people like Kenny Ross have embedded themselves in the earth that channels the San Juan, the Colorado, and the Green rivers.
Cherie, you and Art left legacies – still appreciated – of the Mesa Verde and other research sites out in the red loess soils of northern Montezuma County. For many years Crow Canyon's research programs, usually led by Sally Cole, documenting rock art by raft on the San Juan River, ventured out via water in the desert. Of course Crow Canyon Archaeological Center would not exist if it had not been for Art Rohn and You believing in me and my dreams. Mention a name – Gary Matlock – and whole volumes of information fall from the libraries of our memories. Cherie, your writing will stand the test of ages to come. It will inspire those who walk through the dust – as we have – and enjoy the delights of discovery.
In friendship,
Ed Berger, Ed.D.
Andy:
March 15, 2021 at 5:52 pm
I was cited for walking off trail at this same park, same trail, about a month prior to the incident described in this article. The ranger was very edgy and very stern. He is not the one in the video who did the tasing, but he is the one who comes in at the end and handcuffs the guy. One of the issues is that when you are out on a hike and are used to roaming federal land, you are not expecting to be policed. In my case, I knew there were signs that you couldn't go in some areas, but other areas were not signed and I assumed you could hike in those areas. For all I know you can. The ranger implied that I was walking all over petroglyphs etc. and implied without evidence that he could cite me for resource damage. I work as an archaeologist and definitely did not come close to touching a petroglyph. All he could cite me for was walking off trail, which he did, even though I told him it was not clear to me where you could and could not hike in this area. I read recently that the NPS stated that the ranger was justified in tasing this man because the ranger tried to de-escalate the situation and the man did not comply with the ranger orders. But in the video, I do not see that the man poses any thread whatsoever to the ranger. And to me walking off the trail in that area may warrant issuing an educational warning, perhaps, but tasing? It seems that such an offence should never result in tasing unless that person actually threatens the officer. From my own experience and from this video, I think these officers act like prison guards when our public lands should be the opposite of prison–they are the places where we should be the most free (within reason, of course). Also, a guy I went to college with was having a psychiatic episode and cops tased him and he died in front of his child and pregnant wife. Most likely this guy wandered a bit off trail, caused no harm, no resource damage etc., and ended up tased. Seems excessive to me. Seems like his offence was so minor that the ranger could have just let him know that he shouldn't be off trail and leave it at that. That would be de-escalation. As for me, I will avoid this place in favor for BLM and Forest Service land where I don't need to pay so much attention to whether I will be cited when I get the urge to step off the beaten path.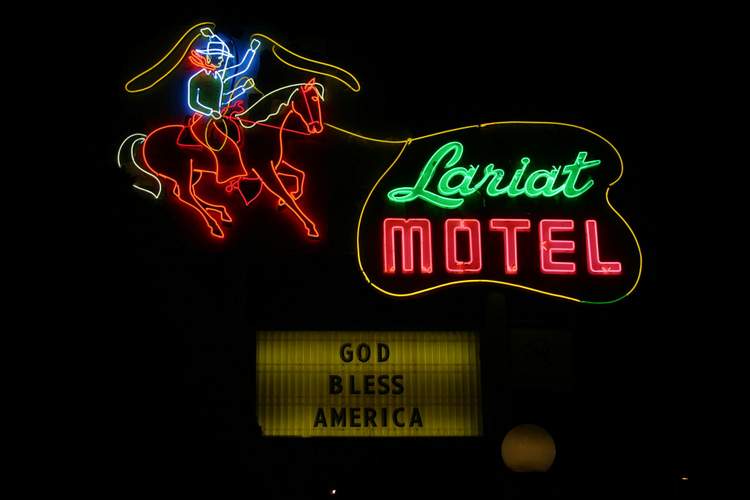 Shellee A. Graham:
December 3, 2020 at 8:06 pm
Wow, what a great and interesting story about the LARIAT MOTEL in Fallon, Nevada. Now I am curious about the older Lithuanian man and what his name was. The Lariat Motel was his whole life, and I'm not surprised that he still lingers on the property – now the Maverik Convenience Store/Gas Station. I found this fascinating story when I wanted to know where the motel was, since I have the John Margolies photograph of the Lariat Motel from 1980, which includes the "God Bless America" yellow sign. Thank you for such a lovely & haunting story. Cheers from Old Highway 66 in central Oklahoma.
Tim Steckline:
October 4, 2020 at 5:14 pm
Thank you Jim for continuing to serve as a research node or clearinghouse on the subject of ultra-wealth invading the west. Farrell's book looks like a solid contribution to the case to be made. Places like Boulder or Jackson or Park City are just the most noticeable beachheads of the invasion. Out in the back country the gigantic houses are less prominent, tucked away, but still just as self-indulgent.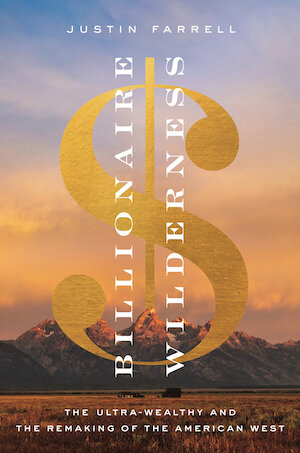 The pandemic has accelerated a trend here in the Black Hills, serving as an invitation to wealthy rock-ribbed conservatives who admire the loose enforcement of what they consider hygienic puritanism (read: less strict attitudes toward masking) in this part of the high plains. A few are buying and renovating old classic homes, but most are building monster footprints out along the ridgelines and foothills, with expensive views. I do not know if this is taking off in the Moab or Jackson areas, or others like them, but survivalist notions have only made it more virulent. It's not just an invasion of money, but of a particular brand of neo-liberal imperialism, changing the political ecology as well. (Amazing too how often these newcomers get appointed to commissions or open seats in the legislature.)
We have been calling these folks "carpetbaggers" around here, which seems to mix the sense of pettiness with the rank odor of exploitation and hit-and-run economics. But maybe we need a new name of opprobrium for these Snopeses of the west. And for sure we need a better strategy for slowing them down, or stopping them. This is about more than resentment against newcomers.
Then again, dispossession was visited upon the Indians and the homesteaders before they came after us middle-class squatters. Maybe it's just our turn. And then how long will the billionaire carpetbaggers last?
Thanks again Jim for keeping your nose to the American wheel.
Bob Krantz:
October 6, 2020 at 2:11 pm
Somebody more clever than me once said something about how Americans are prone to confuse and conflate politics, religion, and sports. The result is the swirling, shouting, stinking mess we see today, which vested interests can manipulate for their desired ends.
Speaking of vested interests and distorted priorities, I think one specific disconnect is that what might work for winning elections may directly defy actual effective governance. Both parties are fully invested in the "motivate the base" strategy, hoping to harvest more votes not by broad appeal but by putting forth more extreme candidates and positions. That certainly does work during campaigns, but it also leads to ideologically opposed electorates–and representatives.
What to do? My own fantasies include requiring candidates not to achieve just a majority of votes cast, but a majority of all eligible voters. Or at least a "None of the above" choice on all ballots.
Tabby Ivy:
October 1, 2020 at 11:59 am
I read Damon's essay…then read it again, more slowly with a cup of chai tea. His words and the tea warm me. I look outside and see my trees changing as they, too, adapt to autumn. As I, too, adapt.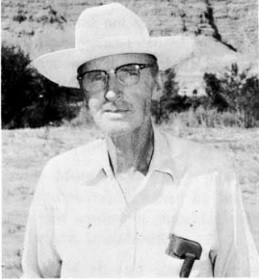 Pepper Lieberman:
October 10, 2020 at 8:20 am
I am Otho's granddaughter. My parents and siblings still live on what is left of the Murphy ranch, where my grandparents lived and where grandpa was chopping wood that dreadful day. By the way he was using two saws, one in each hand! What strength I now live in Houston. My youngest son is a lawyer in San Diego, CA. Not so far from you. Thank you for sharing your stories with the world allowing my grandpa's spirit to live on. Grandpa was an amazing man and loved by all who knew him. Thank you for sharing your time with my grandpa and keeping him safe. You allowed him to continue his back country adventures that kept him young at heart. While the rest of us were busy living our lives, you and grandpa had some exciting adventures. Thank you for sharing…you touched my heart after a long day at work.
Gene Stevenson:
August 6, 2020 at 5:06 pm
Whether you are a recreational river runner or an old river guide like me, if you spent much time on the rivers out here you probably have a story or two about these smart birds; all of which have their own buttons to push and/or sense of humor when it comes to us humans. I have stories regarding my own experiences with Ravens, Redtails, Peregrines and Golden Eagles (all at the same time, but too long to explain here). But thought of two situations about "Raidin' River Ravens" to share.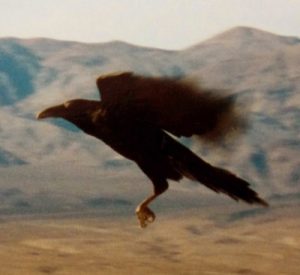 So I'm on a Cataract Canyon trip and pulled in for camp; unloaded boats and passengers spread quickly to nail down a camp spot; I threw my day pack down behind a tamarisk to claim my spot, then proceeded to help set up camp kitchen, and was in middle of slice-and-dice time for supper when I saw this raven that had been circling camp fly right over me, with my wallet in his beak! I forget if it was a tomato or a potato I was working on, but I threw it as fast and as hard as I could and got close enough that Mister Raven dropped my wallet in wet sand only a foot or so from river's edge. I scampered down to reclaim my ID & cards before they floated away, angry at myself about my forgetfulness about zipping my pack. "Damn raven," I scoffed. Just about then, a lady in our group came running into kitchen screaming and pointing at her camp spot. We rushed back to her spot to find that this same raven had found her private stash of trail mix goodies she had in a baggie and this same old bird (probably?) had torn into it and flung nuts, seeds, berries and whatever else to hither and yon, and had done a pretty good job pullin' apart her backpack. Beware the Raven….
Another time, on a runout on a lower San Juan River trip; as I passed by several unattended boats parked at the mouth of Oljeto Wash, I saw a raven party in full swing. The novice boaters (experience teaches you to carry trash under the baggage, not on top) had left a big black bag of garbage on top of their duffel pile, and these four ravens were having the time of their life tearing into the bag and had tossed trash & wet garbage making a gawdawful mess. The apparent "prize" was a couple of bagels that they were fighting over, and none of them could quite get control and airborne without the others thrashing the one with the bagel. I floated past, thinking of my near miss with the purloined wallet from prior years' experience. Damn I love these guys. Smart as can be…tricksters? or shape-shifters maybe?
Thanks for your stories Jim; they always jog me noggin' about the good ole days.
Sue Cauhape:
December 5, 2020 at 9:25 am
This is the most insightful article I've read in a long time. I too have spent many hours watching people, sometimes by walking down the airport concourse (when was the last time we could do that without being searched). Sometimes, as you did, from the booth of a truck stop, or exploring shopping mall at Christmas. Now, as you've described so brilliantly, I feel terrified of the weekly grocery shopping foray. My small Nevada town has become very contentious for many reasons, many of which you wrote about in your article. But now the town is being "invaded" by California refugees, flooding our streets with their cars, and our legislative halls with their californication. Strangers. Yet, most of the people I've met in this town since we moved here (from California) ten years ago, are Californians who moved here even before us. The fifth-generation ranchers sequester in their own enclaves, avoiding contact with all of "us." And the Washoes? Shaking their heads, "who are these people? Why don't they go away?" Your article clarified the fear, the anger, the separation that has existed way before the pandemic. Our parade of prejudices adding floats and bands each year to add more fear of each other. And I've become increasingly aware of the depths of my own prejudices and the fear of being judged by others too. Indeed, dear Tonya, when will we be able to accept each other for our sweet silliness and imperfections? Thank you for this article, Tonya. May you and Jim have a lovely holiday.
Again, the Z publishers want to thank everyone who has left a thoughtful comment on our site. You can always find the comment section below the ads, at the bottom of each page! Thanks — Jim & Tonya Stiles
To comment, scroll to the bottom of the page.
Zephyr Policy: REAL NAMES ONLY on Comments!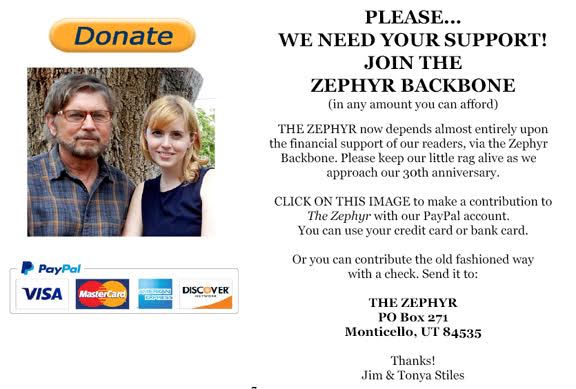 Don't forget the Zephyr ads! All links are hot!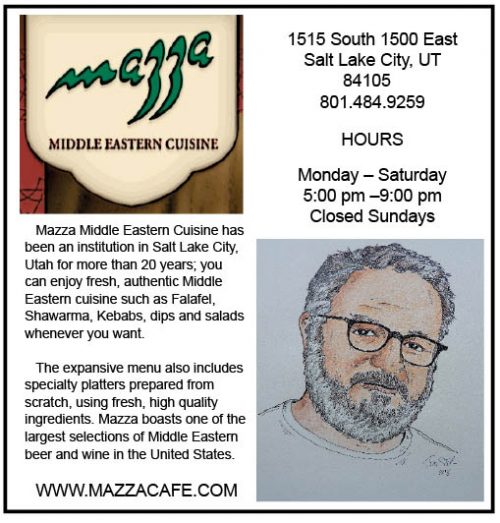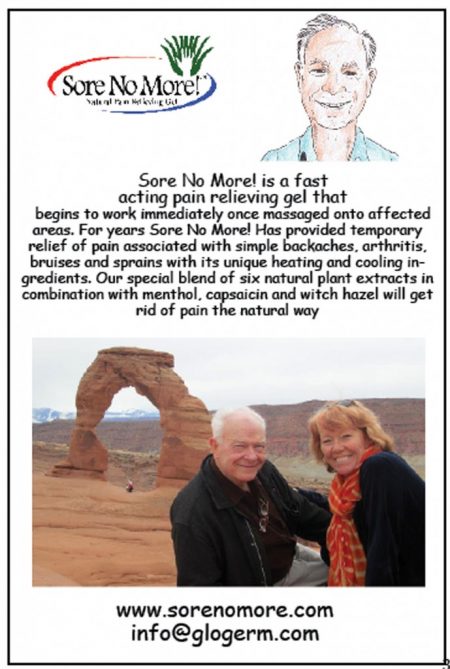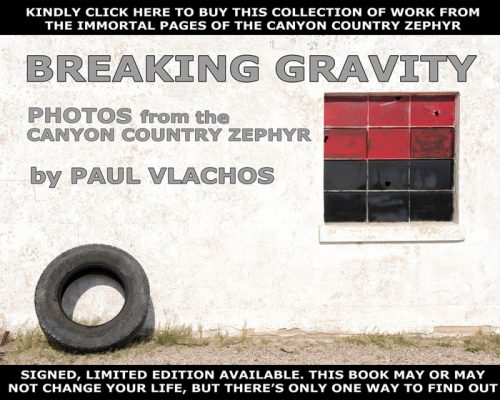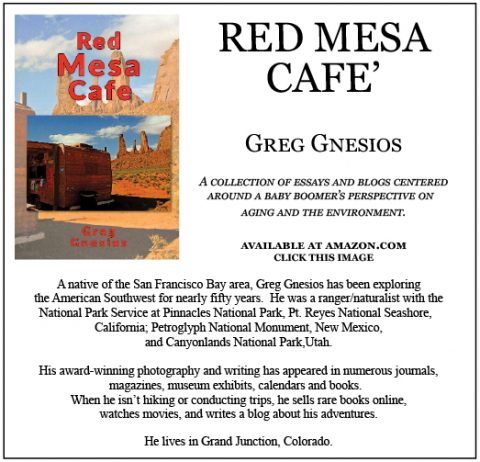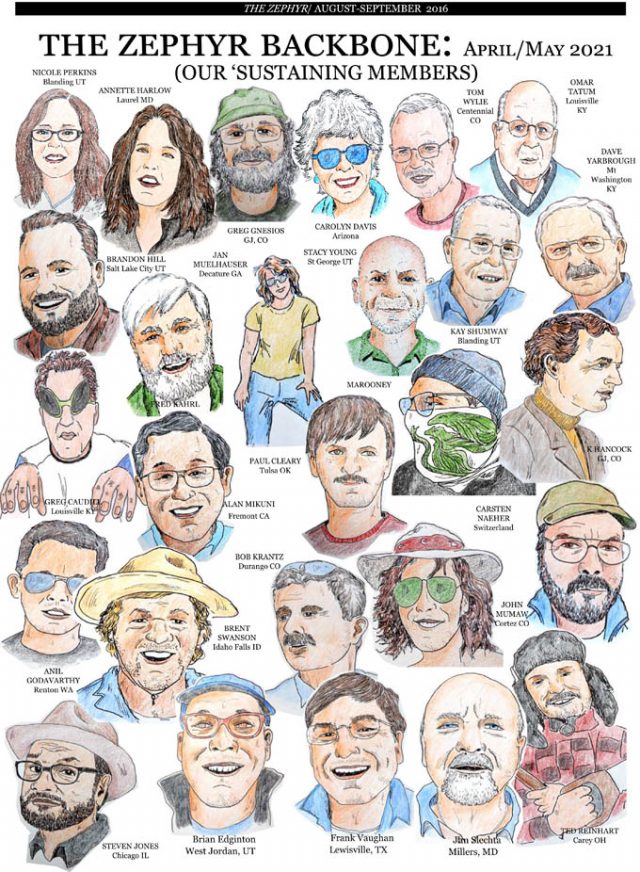 Zephyr Policy: REAL NAMES ONLY on Comments!